Clay Adams
1 Becton Drive
Franklin Lakes, NJ, US
07417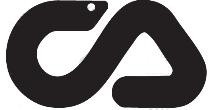 Clay Adams
In 1964, BD acquired Clay-Adams, which was to contribute innovative diagnostic products such as the Accu-Stat™ Blood Chemistry Analyzer, precursor of the QBC™ Hematology System. BD is a global medical technology company that is focused on improving drug delivery, enhancing the diagnosis of infectious diseases and cancers, and advancing drug discovery. BD develops, manufactures and sells medical supplies, devices, laboratory instruments, antibodies, reagents and diagnostic products through its three segments: BD Medical, BD Diagnostics and BD Biosciences. It serves healthcare institutions, life science researchers, clinical laboratories, the pharmaceutical industry and the general public.
6 Clay Adams products on LabWrench

Found In: Centrifuge
Dynac II, a compact and reliable centrifuge, is used for conducting hematology applications with precision. The manufacturer of this general purpose

Found In: Centrifuge
Clay Adams Brand centrifuges, equipment and supplies are world renowned for products which are versatile, safe cost-effective and dependable.