About LabWrench
LabWrench provides lab professionals with all the resources needed to: buy, support and service their lab equipment. As a product-focused social networking site, researchers can interact with each other by asking questions and having discussions in the equipment forums. Additional resources such as product comparisons, news, reviews, videos and purchasing guides make LabWrench the go-to website for anyone working with laboratory equipment. LabWrench is easy to use and free to join.
LabWrench is produced by LabX Media Group, the leading business-to-business media company serving lab professionals in the research and development marketplace.
LabX, located in Midland, ON, Canada, has evolved as a highly specialized business-to-business marketplace where scientific equipment and supplies can be bought and sold. Since 1995, over 160,000 laboratory professionals have relied on Labx.com to buy and sell Laboratory equipment. LabX acquired Lab Manager Magazine, which has the distinct editorial mission of providing practical information on management and business strategies set by industry leaders and insights on emerging laboratory technologies.
If you have questions or suggestions on how we can make LabWrench a better service for you, then please don't hesitate to contact us via email at info@labwrench.com or call us Toll Free : 888-781-0328 x246 or International : (705) 528-6888 x246.
Contact Us
We are always looking for input from the community. Let us know how we can make LabWrench even better by sending an email to info@LabWrench.com or call us toll free at 1.888.781.0328
LabWrench
c/o LabX Media Group
334 King St
Midland, ON, Canada
L4R 3M8
The Story Behind LabWrench
I started LabX in 1995 and it quickly became the largest marketplace for buying and selling scientific products. Part of the reason for this is that it was the first marketplace, but the other part of the reason was that I loved scientific products. Back in 1982/1983, I worked in a very well funded Lab and we had a lot of scientific toys and products to work with. Being a technology fan, the field of scientific products was a fabulous playground for me. As I made my way through the industry, over the years I collected practically every brochure made by every scientific product manufacturer in the 1980s and 1990s. So out of my hobbyist interest in scientific instruments, coupled with the internet, I wanted to create a museum of scientific products. There were so many revolutionary scientific products created over the years, and there are few records of these engineering achievements. Often the breakthrough products were overlooked because the industry has always had commercially biased media driving information presented to scientists.
Enter the LabWrench to fulfill this strong desire to create a comprehensive historic and current scientific product database that also facilitates the current social media craze. The LabWrench is a massive undertaking. We started building the technology behind LabWrench in the fall of 2007, and we have years of technology development ahead of us. In addition to building out the systems that support LabWrench, we have undertaken a large data entry project to get the information into the system on scientific products, both current and historic.
The original direction of the LabWrench project was to design a Facebook based on products instead of people, coupled with many of the features of Amazon. As we started building it, many interesting useful functions were discovered, the most interesting I think is My Bench. A lab can now build a database of the products they own and use in their lab with LabWrench that allows them to connect to all the resources they need to operate that instrument successfully. Including instruction manuals, videos, service and support from the OEM or a third party, spare parts, product updates/alerts, preventative maintenance and most importantly being able to connect with other users of that product for support or to assist others 24 hours a day/7 days a week. For hard working researchers, I know the value of being able to access support after the 9 to 5 work day is over.
So please watch LabWrench unfold as our passionate team of developers build a lab product system working with our resources from LabX, Lab Manager Magazine, our advertisers and our users/readers. It is my hope this will be the most valued resource center for all Labs when it comes to working with their Scientific products.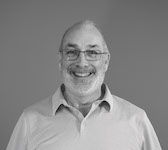 Bob Kafato
President
LabXMedia Group Inc.