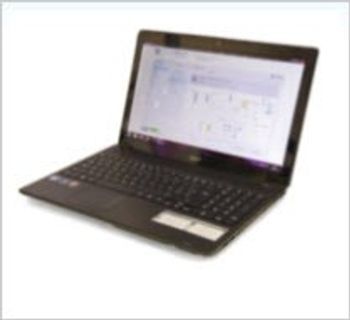 Fully-embedded water purification system software makes compliance possible for Milli-Q® system users
New software provides audit trail, e-signature, full system control, and account management
User-friendly, flexible graphical interface provides key water system information
EMD Millipore, the Life Science division of Merck KGaA of Germany, today announced the introduction of Millitrack® Compliance, a novel e-solution designed to enable regulatory compliance for lab water purification system users.
This unique fully-embedded water purification system software has been developed especially for the pharmaceutical, biotech and contract labs that follow GxP regulations (GLP, GCP or cGMP - U.S. Food and Drug Administration [FDA] regulations), and which are required to conform to FDA Title 21 CFR Part 11 guidelines - or similar requirements set by other global regulatory organizations. Millitrack® Compliance offers users four important key benefits, including full system control, audit trail, electronic signature, and account management.
"Activation of Millitrack® Compliance will allow full Milli-Q® water purification compliance with 21 CFR Part 11 record saving, electronic signature and auditing criteria guidelines," explains Eric Beguec, Lab Water service and validation product manager. "The software has a user-friendly graphical interface that provides lab personnel with key water system information, either through a point-to-point computer or direct network connection using TCP/IP Ethernet protocol. For even greater flexibility, users can also monitor water system operations at any time through a web browser," he adds.
"The Lab Water business field recognized early on that there was a strong need among our customers to have access to an electronic data management platform compliant with 21 CFR part 11," notes Lab Water group product manager, Jean-François Pilette. "We designed Millitrack® Compliance to make lab water system compliance easy for our customers working in regulated environments," he adds.
For more information, please join EMD Millipore on Pharmaceutical-technology.com on July 17 or 18 for a special live Millitrack® Compliance Webinar. Hosted by the EMD Millipore Lab Water Business Unit, the webinar is entitled "Application of 21 CFR Part 11 with Millitrack® Compliance for your Water Purification Systems" and will feature industry experts, Dr. Ludwig Huber, Chief Advisor - Global ISO® 17025 and FDA/EU Compliance, and Eric Beguec, Lab Water Service & Validation Product Manager. Register now on http://www.millipore.com/MillitrackCompliance for the webinar in your time zone (NA/EU/PANASIA).