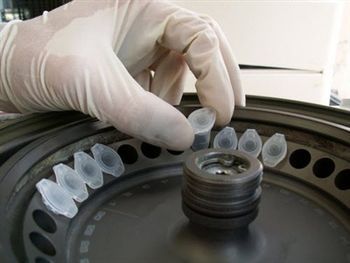 Centrifuges are one of the most common and important instruments that you will find in a modern day research and clinical laboratory. As such, it is imperative that lab professionals find a centrifuge model with the features that will help them maximize efficiency in the lab.
Here are some of the leading centrifuge manufacturers below; check them out to find which centrifuge best fits your needs.
Hettich Instruments
Hettich Instruments offer a vast range of benchtop and floor-standing centrifuges that accommodate nearly any application that you may have in a research or clinical laboratory. Wether you are doing DNA/RNA extraction or simply spinning microliter tubes, Hettich centrifuges deliver quality performance.
Beckman Coulter
Beckman Coulter has been one of the leaders in centrifuge innovation since they introduced the first commercial ultracentrifuge in 1947. With many models to choose from including High Performance, General Purpose, and Ultracentrifuges, Beckman Coulter centrifuges provide systematic excellence in the lab.
NuAire Inc./Awel International
NuAire Inc. and Awel International have created a partnership to provide you with a new innovative and exciting line of centrifuges - the Awel centrifuges. With featured options such as mono, multi-functional, and refrigerated, Awel centrifuges are designed as the alternative for laboratory research, clinical, and tranfusion applications.
Thermo Scientific
Thermo Scientific's centrifuge systems offer outstanding reliability and performance in the lab. Covering many applications such as microbiology, tissue culture, molecular biology, drug discovery, proteomics, and blood banking; Thermo Scientific centrifuges can meet nearly any application that you may have in the lab.
Look for these symbols
,
,
to Join our community forums and bench your favorite equipment, manufacturers, and categories to receive all the latest updates!
James Vandal
Product Research Coordinator
LabX Media Group
jvandal@labx.com