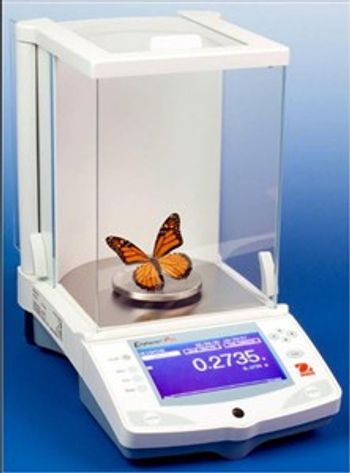 Shimadzu Lab Balances & Scales
Any scientist or would-be scientists know that when it comes to lab balances, it's all about precision and accuracy. Looking to buy a new one?
Here are the types of questions that you should be asking yourself before purchasing a lab balance:
1. What is the heaviest and lightest sample you will weigh?
2. What is the required +/- tolerance of your lightest sample?
3. How many decimal places in grams do you require for the displayed weight?
4. What type of samples will you be weighing and do you need to take into consideration the size of the weighing surface or the securing of a tare container?
Make sure to check out the Lab Balances category for information on the newest and most innovative lab balances currently available on the market. By allowing you to have a side-by-side comparison of the different lab balances available, LabWrench's compare feature helps ensures that you can select the balance that best matches your needs.
Shimadzu is a multinational company that has been in the balance production industry since 1918. With the release of many different types of lab balances, Shimadzu has been a key contributor to research and development across all industries.
Featured Lab Balances
Shimadzu - TX/TXB, ATX/ATY Series, & MOC63u
Mettler Toledo - Excellence XS Series Analytical, XS603S, & XP Series
Ohaus Corporation - Explorer Series
Sartorius - M-Prove Precision Balances & ME36S
Have a great weekend LabWrench users!
Look for these symbols
,
,
to Join our community forums and bench your favorite equipment, manufacturers, and categories to receive all the latest updates!
James Vandal
Product Research Coordinator
LabX Media Group
jvandal@labx.com