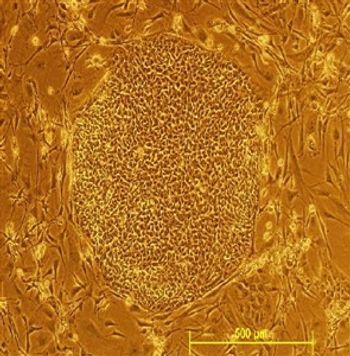 PluriQ™ Serum Replacement from AMSBIO is an optimized serum-free supplement formulated as a direct replacement for FBS (fetal bovine serum) for culturing healthy, undifferentiated human embryonic stem cells (hESCs) and induced pluripotent stem cells (iPSCs).

PluriQ™ SR has been shown to maintain healthy cell morphology and normal karyotype in hESCs for at least 20 passages in culture.

Every lot of PluriQ™ reagents is tested for quality, purity and the effective maintenance of pluripotent stem cells over multiple passages to ensure health, morphology and undifferentiation. PluriQ™ SR is part of a range of stem cell products that includes feeder cells, recombinant mLIF, media, and freezing solutions that offer reproducible performance and high consistency from lot-to-lot.