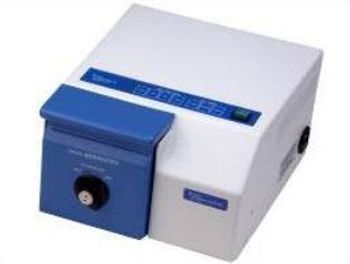 Laboratory blender ideal for both sample prep and small scale production of topical therapeutic and cosmetic products
Seward Limited has announced the application of its patented Stomacher paddle blender range in a newly developed analytical protocol for cosmetics product safety. Mercury in cosmetic products, such as face creams, has been illegal in the US and EU for many years, but its presence in imported products remains a potential problem. The hidden dangers of imported products contaminated with toxins has become a focus of public health professionals concerns. Consequently, researchers at San Francisco State University, California Department of Public Health and The FDA combined to devise test protocols for detection of mercury in imported face cream products1.

The method developed relies on the Stomacher® 80 microBiomaster to prepare standard samples to produce a calibration curve for a technique applying X-Ray fluorescence. Measured quantities of mercury sulphide were suspended in a Carbomer® 940 matrix, an emulsion designed to suspend particulate materials and homogenised using the Stomacher. The results of the programme fully support the methodology developed for product screening.

The Stomacher® laboratory paddle blender range is extensively used in cosmetic and pharmaceutical quality control and development. It has also been used in small scale production of topical therapeutic and cosmetic products in development projects. The familiar benefits of Stomacher blending with the sample contained in a sterile plastic bag and the blender never contacting the sample eliminates the risk of cross contamination. It also allows small scale batch processing without losing sample in the blender mechanism or producing aerosols.