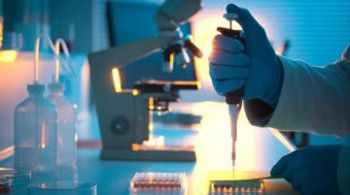 If you're working in any of the Life Sciences, you will probably agree that pipettes are the instruments that are the most frequently used in the lab. A recent survey by Lab Manager Magazine revealed that 26% of their readers spend over three hours a day working with their pipettes with another 17% using them for 2-3 hours daily.
Even though it appears that pipettes might eventually become obsolete (it seems that just about any routine and repetitive life sciences task can be automated these days), it is clear from the numbers above that, at least for now, they are still an essential part of labs everywhere.
Top 3 Things To Consider When Buying a Pipette
1. What differentiates the pipette from others offered in terms of performance and ergonomics?
2. Does the company offer application support and technical phone support before and after product purchase?
3. What is the product life expectation? What is the product's warranty period? If the company discontinues the product, for how many years do they provide accessories and parts for the instrument?
Recently Released Pipettes
Eppendorf's Xplorer Plus electronic pipette was specially designed for high professional standards to provide optimal support for you in your work. It provides high reproducibility and also includes user-friendly programming so that users can change parameters quickly.

BranTech Scientific's Transferpette® S is available in five volume ranges for reliable dispensing of volumes from 0.5µL to 5mL. The Transferpette® is an ergonomic, intuitive electronic pipette and is the first electronic pipette to be awarded the "Ergonomics Approved" and "User-Friendly" certification from the prestigious TÜV testing service, an OSHA-accredited testing laboratory.

Gilson's PIPETMAN® L is the latest innovation from Gilson based on ergonomics, comfort and traceability research. This new mechanical pipette is an adjustable volume pipette that features a Gilson patented volume locking system.

Sartorius BioHit Picus - the Red Dot awarded electronic pipette that eases your work load, protects you from injuries by ensuring optimal working posture and allows accurate and precise pipetting results!
The Scientist Magazine's 2012 Top 10 Innovations Contest
The Scientist is currently having their 5th annual Top 10 Innovations competition. Have you or your team developed a product, procedure, or software that went on the market or into practice anytime after October 2011? If so, join the contest and submit your innovation HERE to see if yours is one of 2012's best. The entries will be reviewed by a pannel of judges, and the winners will be announced at the end of the year in the December issue.
Don't forget to follow us on Facebook, Twitter, and LinkedIn to get the latest news and updates and to participate in all discussions.
James Vandal
Product Research Coordinator
LabX Media Group
jvandal@labx.com