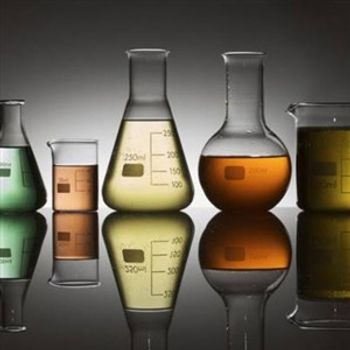 Here on LabWrench, our primary goal is to get you all the resources you need to spend less time looking for answers to your equipment problems and more time actually performing experiments. Are you one of the many scientists using a GC system or LC system in your lab? If so, you should definitely have a look at Thermo Scientific's LC and GC Troubleshooting WallCharts.
These troubleshooting posters allow you to have a quick and handy reference to fix the most common GC and LC system problems as quickly as possible. The charts are completely free and are the perfect addition to any laboratory and/or office wall. All you need to do in order to receive these troubleshooting posters is to click the form link and fill out a brief 20 second form with your name and address so the poster can be mailed to you.

Found below are the areas covered by the troubleshooting posters. You'll need the actual poster for the solutions to these problems.
Liquid Chromatography Troubleshooting Poster
Sensitivity Issues
Poor Sample Recovery
Baseline Problems
Leaks
Retention
Pressure
Peaks
Click here to get your Liquid Chromatography poster now!
Gas Chromatography Troubleshooting Poster
Baseline Problems Without Injections
Baseline Problems With Injections
Column or Inlet Problems
Problems with Results
Click here to get your Gas Chromatography poster now!
On a separate note, there is an ICP-MS Troubleshooting WallChart that is currently being developed by Thermo Scientific and should be available in the next couple of months so be sure to keep checking in to LabWrench!
Enjoy!
Look for these symbols
,
,
to Join our community forums and bench your favorite equipment, manufacturers, and categories to receive all the latest updates!
James Vandal
Product Research Coordinator
LabX Media Group
jvandal@labx.com