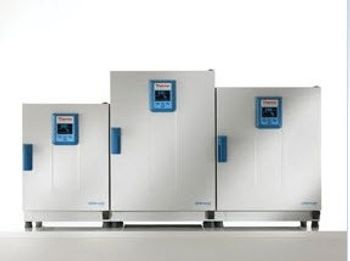 From basic scientific research to industrial work, Lab Ovens appear in a wide variety of settings. There have been many changes to lab ovens in the last decade or so (like for example, digital controls). Even with all the recent changes, the large majority of lab ovens today are used for simple drying of reagents or glassware. What does this mean for you when purchasing a lab oven?
Although the majority of lab ovens are used for drying, there are still many additional applications you need to consider when purchasing a new one. Some of these applications include sterilization, annealing/curing of materials, component and materials tests, and more.
Continuing our recent trend on providing you with what you need to know for purchasing new lab equipment; here are some of the top questions you should be asking yourself when purchasing a new laboratory oven:
What temperature range do you require? (Does the product have reserve temperature capacity)?
What accuracy and uniformity does the product have? (Will my sample be damaged or will my experiment only function in one "sweet spot")?
Are interior chamber space/weight of my sample and floor space in the lab a match to application and lab?
Do I need any computer interfaces, alarms or safety devices on my oven?
Are accessories like data loggers, viewing windows and modifications like access ports available from the manufacturer to suit my specific needs?
Featured Lab Ovens
Thermo Fisher Scientific Heratherm - These ovens include mechanical or gravity convection technology with excellent temperature values, providing flexibility, accuracy and dependability. Heratherm Advanced Protocol Ovens provide unsurpassed temperature performance–the flexible tool in the lab to be used for multiple applications.
Binder ED, FD, and FED Series Ovens - With advanced timing functions and a digitally controllable fan, these heating chambers easily control temperature and convection conditions.
Discussions on LabWrench
We have had a lot of back and forth concerning the vacuum pumps and distillation pumps for a Beckman Coulter Optima L-XP series centrifuge. It seems that there are some different opinions on what exactly the problem is and what the best way is to go about fixing it. If you have experience with vacuum pumps or distillation pumps, feel free to contribute to the discussion by clicking on the link below:
http://www.labwrench.com/?community.posts/threadNo/2769/subject/Vacuum/
Featured Lab Water Purification Question
This question is concerning a Jeio Tech OV Series Lab Oven and has been left unanswered for a little while now, let's try to get this one answered.
Posted By: Duy Khiem
Message: I have a vacuum oven in my lab. The maximum vacuum that it can make is -0.1 MPa. I wonder that at this vacuum pressure, how many degrees Celcius for water to evaporate.Would you please tell me the boiling temperature of water at -0.1MPa ? Thank you !
To reply to this post or to see the answer, click HERE!
If you haven't done so already, don't forget to join us on Facebook, Twitter, and LinkedIn to get the latest news and updates and to participate in all discussions. Click on the icons below to follow us now!
James Vandal
Product Research Coordinator
LabX Media Group
jvandal@labx.com