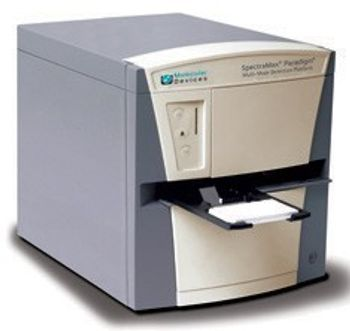 Microplate readers are widely used in research, drug discovery, bioassay validation, QC, and manufacturing processes for the detection of biological, chemical, or physical processes in samples contained in microtiter plates.
Top 8 Questions You Should Ask When Buying a Microplate Reader
1. How many read modes are offered? Multiple read modes offer greater flexibility and value than single read modes for those working with, or considering the addition of, various assay platforms.
2. What kind of detection technology is used? Monochromatorbased detection offers flexibility, convenience and spectral scanning; while filter-based detection is characterized by precise sensitivity and may often switch rapidly between distinct wavelengths for kinetic assays. Hybrid detection systems combine both technologies in one compact unit for the utmost in flexibility and sensitivity.
3. Is it upgradeable? If so, can the upgrade be installed on-site, or must it be shipped back to the factory? On-site installations reduce overall downtime, and often the technician is available to answer questions or conduct training.
4. Is the reader automatable? Manual plate handling slows productivity as throughput increases. Automating the process with a compatible microplate stacker increases throughput with walk-away operation.
5. Ask about the software—is it integrated and user-friendly? Does it allow for pre-programmed and custom protocols? What kind of analysis is offered? How is data exported?
6. Is on-site training available? Is there a fee? On-site training provides an opportunity for all staff to learn about the reader, reducing the number of subsequent training needed.
7. What options are available? Options such as gas control, barcode scanning, shaking, and injecting increase assay flexibility for those that need these features, and as options, do not add additional unnecessary expense for those that do not need them.
8. What assay validation data is available for the reader? Assay validation data specific for the reader provides proof that the reader performs as indicated.