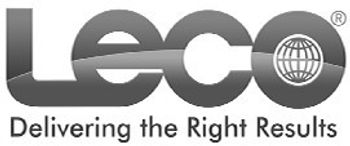 LECO Corporation will hold a complimentary e-seminar titled Advances in the Analysis of Dioxins and Related Compounds.
Presented by Dr. Eric Reiner of the University of Toronto, this live, 45-minute e-seminar will discuss the analysis of dioxins and other toxic dioxin-like compounds, including 16 other dioxin and polychlorinated furan congeners, as well as a number of other polychlorinated biphenyls (PCBs), polychlorinated naphthalenes (PCNs), and halogenated polycyclic aromatic hydrocarbons (HPAH). Attendees will have the opportunity to ask Dr. Reiner questions, and the webinar will be archived for future reference.
This free e-seminar is part of an ongoing series offered by LECO on various topics of interest to lab managers and technicians. Pre-registration is required. For more information or to register, visit www.leco.com and click "e-Seminars" under the "Resources" tab.
About the Speaker: An adjunct professor at the University of Toronto, Dr. Eric Reiner conducts research in the area of dioxin-like and other persistent toxic organics, including halogenated flame retardants, perfluorinated compounds and industrial chemicals, using advanced analytical techniques such as two-dimensional GC, time-of-flight mass spectrometry (TOFMS), tandem mass spectrometry (MS/MS), high resolution mass spectrometry, and analytical laboratory automation.