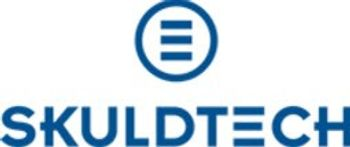 Used for the first time as part of a phase III clinical trial, the Skuldtech technology platform enabled the identification of new biomarkers that will help pave the way for filing a market authorization request for masitinib, an AB Science molecule used for treating pancreatic cancer

The companion diagnostic developed by Skuldtech from these biomarkers will make it possible to identify patients most likely to benefit from this new treatment
Skuldtech, a genomic and pharmacogenomic company specialized in developing diagnostic tests, announces today it has successfully used its technological platform to identify new biomarkers during a phase III clinical trial. This discovery made it possible to file a marketing authorization application with the regulatory authorities.

These survival markers were identified during a clinical study, whose purpose was to evaluate the therapeutic efficiency of a new treatment combining AB Science's masitinib and gemcitabine, compared to the current standard pancreatic cancer treatment of gemcitabine only. Patents have been filed to protect the markers, which are also associated with the masitinib marketing authorization application already filed with regulatory authorities by AB Science.

Based on its technological approach associating gene sequencing with its proprietary bioinformatic tools and gene profiling studies (transcriptome) on blood samples, Skuldtech has identified several sets of blood biomarkers associated with the different groups of patients treated in this phase III clinical trial.

To reach this objective, the first part of the protocol was to collect a blood sample from each patient before treatment, establish its transcriptome and associate it with the patient's clinical progress. Then significant bioinformatic and biostatistical processing enabled the isolation of biological markers associated with each patient group, with patients grouped according to their overall survival. These biomarkers will be used for developing future diagnostics that will help choose the treatment and establish clinical prognostics for patients.

"To the best of our knowledge, this is the first time that new biological markers have been discovered during a phase III clinical trial. These markers are both specific to the drug being developed and associated with positive patient response," said Didier Ritter, CEO, Skuldtech.

"This research confirms the quality of our technological approach based on transcriptome analysis performed by gene sequencing combined with our proprietary bioinformatic tools and our genomic-level knowledge of blood," said David Piquemal, scientific director at Skuldtech. "This will make our technology highly attractive for pharmaceutical companies interested in seeing their phase III clinical trials succeed."

Based on the same technological approach, Skuldtech also filed two new patents in 2012. The first, filed in February, is related to predictive blood markers for four-year survival in patients with Chronic Myelomonocytic Leukemia (CMML). The second, filed in September, is related to predictive blood markers for an inflammatory joint disease.