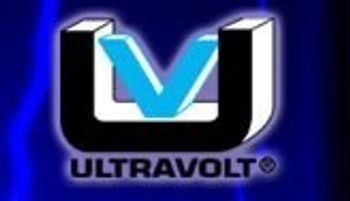 -I5 Option And –I10 Option Now Featured On The A Series, 10a-25a Series, & F Option
UltraVolt, Inc., a world-leading manufacturer of high-voltage power supplies and high-voltage power systems, announced today the –I5 and –I10 enhanced interface options are now available on two additional product lines and in conjunction with an additional option. The additional product lines and option include the A Series, 10A-25A Series, and the F Option.
Initially, UltraVolt offered the –I5 and –I10 options on only the AA Series and High Power C Series. In continuing to fulfill the needs of its customers, UltraVolt now offers these interface options on higher voltage modules (10A-25A Series), low ripple modules (F Option), and standard high voltage biasing supplies where size is not a vital requirement (A Series). This means the enhanced interface options are optimized for an even wider variety of applications including scanning electron microscopes (SEM), particle accelerators, channel electron multipliers, mass spectrometry, electrophoresis, plasma, PZT, and detectors. The –I5 and –I10 interface options' functionality remains the same, which are ideal for use by the majority of high-voltage power supply design engineers since it simplifies their design process. UltraVolt plans to offer the options on additional product lines in the coming months.
"UltraVolt is excited to offer customers more products with the digital ready interface to accelerate design cycles and reduce costs", said James Morrison, CEO and Co-Founder. "These interfaces eliminate a myriad of analog circuits typically associated with high voltage power supplies as well as the need to scale and calibrate those circuits while delivering high accuracy, repeatability, stability, and ease of connectivity. These interfaces facilitate our customers' designs using direct connection to DAC and ADC architectures where one or many devices are controlled by PC, PLC, or microcontroller. The interfaces also enhance our offering to existing customers and open doorways for new customers to work with the experienced high-voltage team at UltraVolt. This evolution will prove very advantageous as we continue Making High Voltage Easier® by meeting the needs of our customers' diverse applications."