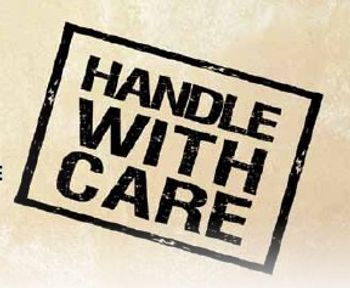 Many companies have systems to deal with the alphabet soup of agencies and regulations that govern the handling and transfer of products and technology in the U.S. Yet few biotechnology companies have the compliance systems necessary to handle export control risks involved in their international operations.
Why care about export controls?
Most companies work hard to protect their intellectual property and institutional knowledge when collaborating with labs outside the U.S. Beyond the business interests involved, the U.S. government has national security interests in certain types of information and goods that may cross borders and exercises those interests through export controls. Understanding the export control rules related to products, equipment, and know-how is critical for U.S. biotechnology companies, and proper compliance is the only way to protect the company and its employees. As the proliferation of biological and chemical weapons rises, regulating agencies and their enforcement arms are taking a close look at how and where materials and equipment are being sent internationally, how information is shared, where it is stored, and who has access to data. Electronic export records and a new export control certification requirement for new hires make it easier than ever for the U.S. government to track these statistics and find violations.
What if we don't comply?
With over 60 companies in the biotechnology, chemical, and equipment industry penalized in the last five to six years, more companies are making sure they are compliant with export regulations. Penalties for violating export control rules include criminal charges against companies and individuals (including jail time of up to 20 or more years) and civil penalties up to $1 million per export or technology release. Beyond civil or criminal penalties, companies that violate the regulations risk being denied all export privileges. Companies put on so-called "denied party lists" can have trouble buying equipment from the increasing number of suppliers who screen their customers against those lists. Companies can also lose the ability to sell to the U.S. government.
Working without an export compliance system is, in many ways, just as risky as not having a health and safety compliance program. And, with some guided effort, a good export compliance system is not difficult or costly to implement.
What do the export control rules cover?
Export control regulations govern shipments of military items and a variety of less-sensitive dual-use chemicals and biological materials, including certain human, animal and plant pathogens; toxins; and genetically modified organisms. The regulations also cover export of equipment (for example, certain storage tanks, reactors, agitators, valves, and pumps).
In addition to physical exports, the transfer of know-how (referred to as "technology" or "technical data" in the regulations) to non-U.S. persons can trigger export controls. Technology sharing can occur by sending documents attached to emails, in-person demonstrations or lab visits, or oral transmission through a phone call or in-person conversation. Without proper training it is easy to unwittingly share export-controlled technology in violation of the regulations.
Finally, international sales is a key area where export controls may affect your company. Many biotechnology companies are expanding to new sales territories. Places such as India and China are not only becoming popular sites for biotechnology manufacturing and research (and technology exports) but also growing as profit centers due to upward trends in income and population levels.