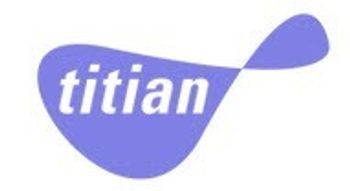 Latest version of industry renowned sample management software offers enhanced user access, accuracy and supreme functionality

Leading sample management software provider, Titian Software, has announced the release of Mosaic™ 5.0, the latest development of the popular Mosaic software for the expert management of samples, including compounds, biological collections, reagents and standards.
Mosaic 5.0 provides comprehensive inventory management features, which include handling multiple substance types, managing storage locations and supporting configurable sample-set management and usage restrictions. As well as a powerful interface for the simple ordering of stock samples, Mosaic also provides convenient interfaces to request the dispensing, customisable selection, reformatting and dilution of samples into the desired format. Mosaic orders are progressed using Mosaic's workflow management and fulfilment modules that integrate with a variety of manual and automated storage systems and instruments for maximum functionality. The Mosaic 5.0 software is available to new customers and to existing users via Titian's support and maintenance programme.
As part of Titian's on-going strategy to integrate Mosaic with all major automated laboratory systems, Mosaic 5.0 now includes full support for Matrical Inc. and Brooks Automation Inc. 'Nexus' automated stores and close integration with the BioMicroLab Tube Handler for tube sorting. The range of supported automated liquid handlers has also been extended, and now includes the Labcyte Pod and Hamilton Star.
Mosaic 5.0 communicates effectively with third party systems, via new web services APIs, for sophisticated inventory access and manipulation. Furthermore, Mosaic can now be linked up to multiple substance registration systems simultaneously, allowing multiple substance types to be managed simply, reliably and effectively within the same system. A new extended sample shipment module is also available, which aids the preparation of shipments (including the required accompanying documentation), and the tracking of these shipments through to receipt at a remote location.
These improvements, along with many others, ensure that Mosaic 5.0 offers the most efficient and accurate sample management system, with exceptional data integrity. Commenting on the Mosaic 5.0, Edmund Wilson, CEO of Titian, said: "Since the inception of Mosaic, we have been supporting our expanding customer base with user-defined enhancements. Mosaic 5.0 is the latest example of this, providing unparalleled sophistication with proven functionality to meet business needs for sample management in almost any situation."
Titian Software will be exhibiting at SLAS 2013. Visit them at Booth #533 to meet the team and find out more about the new Mosaic 5.0.