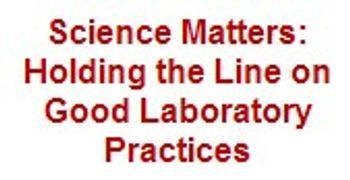 The mistakes we all made coming up in the industry—the "freshman effect"—were almost unavoidable. Checking and rechecking kept us in check, and this was our go-to strategy as we became experts. That safety net all comes down to the three schoolhouse Rs, and it can save our industry a significant amount of money.

Why? The biggest pharmaceutical companies spent billions on research and development last year, and the money was largely invested in the three main processes needed under the stringent controls of the manufacturing of medicines: lab testing, preclinical testing, and clinical trials.

On average, the development of a single drug can cost a pharmaceutical company between US$800 million and US$1 billion and take eight to 16 years to research. Despite such a significant investment, success is never guaranteed. Failure means big losses. As we all look for innovation in our industry to save money and deliver quality, it's extremely important to remain true to the basics. Going "low tech," which really means just paying attention to the high-tech fundamentals, can be a big win for your organization.

Reading and safety

Don't put off refresher training and updates. Yearly refresher training may seem redundant, but it serves a very important purpose: to ensure that all quality assurance managers, quality control managers, coordinators, etc., are on the same page when it comes to safety, conduct, and responsibility. This training keeps important topics fresh in your mind. Wearing proper protective equipment ensures that in the rare event of an accident you will be protected. Eyewear and other equipment are required and inexpensive, especially compared to loss of great work, loss of time, or failure of the products that are so important to us.