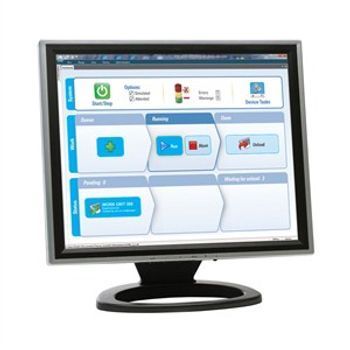 The Thermo Scientific Momentum 3.2 Offers High-performance Automation Control with Operating Simplicity

Thermo Fisher Scientific Inc., the world leader in serving science, has announced the release of Thermo Scientific Momentum 3.2, the latest enhancement of the established Momentum™ scheduling software, for optimum automation control. Momentum 3.2 extends upon Momentum's well-recognized efficiency to enable the seamless integration of workflows with maximum operator simplicity. The upgraded software streamlines sample submission and allows the accurate execution of automated microtiter plate handling processes, with easier user control and process management.

Suitable for compliant labs, Momentum 3.2 has been designed to provide an enhanced end-user experience alongside reliable automation programming. Significant improvements to operating simplicity include three user-level controls: Administrator, Scientist and System Operator. The Scientist level allows the laboratory researcher to manage the processes to ensure that technical automated procedures are approved for execution. System Operators are then only exposed to validated assays that can be routinely submitted with ease, in a few simple steps via touch-screen control. With these user-levels, Momentum 3.2 is ideally suited for the completion of routine automated workflows and is designed to reduce the time, effort and resources involved. The simplified user interface ensures samples are loaded, processed and monitored under secure conditions.