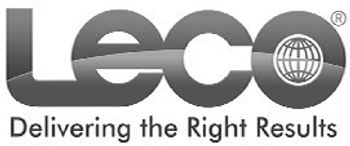 On Thursday, February 21 at 10 am EST (1600 hours CET), LECO Corporation will hold a complimentary e-seminar titled High Resolution GC-MS for Metabolomics Applications. Presented by Dr. Vladimir Tolstikov of Eli Lilly and Company, this live, 45-minute e-seminar will discuss the value of GC-MS in metabolomics using a case study of pancreatic cancer serum profiling. Attendees will have the opportunity to ask Dr. Tolstikov questions, and the event will be archived for future reference.

This free e-seminar is part of an ongoing series offered by LECO on various topics of interest to lab managers and technicians. Pre-registration is required. For more information or to register, visit www.leco.com and click "e-Seminars" under the "Resources" tab.

About the Speaker: A scientist at Eli Lilly and Company, Dr. Vladimir Tolstikov's research interests include metabolomics, mass spectrometry, pathway analysis, and biomarkers. He earned both a BS and MS in organic chemistry from the M.V. Lomonosov Institute of Fine Chemical Technology in Moscow, and received a PhD in organic chemistry from the Institute of Chemical Means for Plant Protection in Moscow. Prior to joining Eli Lilly in 2012, Dr. Tostikov worked at leading research institutions in the US, Germany, Hungary, and the Russian Federation. His credentials include serving as author or contributor to numerous academic articles and book chapters, as well as participating in many industry conferences.


About LECO Corporation

For more than 75 years, industries around the world have trusted LECO to deliver technologically advanced products and solutions. Today, that commitment continues with High Resolution Time-of-Flight Mass Spectrometry (TOFMS) for liquid and gas chromatography, as well as comprehensive two-dimensional gas chromatography (GCxGC), all featuring easy-to-use ChromaTOF® operating software. Product lines also include high-quality analytical instrumentation, metallography and optical equipment, and consumables. LECO has more than 30 subsidiaries worldwide, with additional distributors authorized to sell or service LECO products to the rest of the world.