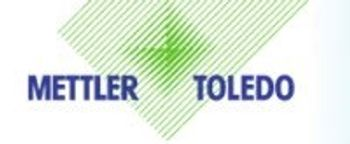 METTLER TOLEDO has issued a handbook providing expert advice on the design and application of load cells and weigh modules for tanks, silos, vessels, hoppers and conveyors. The document covers the fundamentals of designing, building and installing customized solutions, which will help in making informed decisions regarding the integration of weigh modules.

Using the right weighing technology is the base for achieving the required accuracy over the entire life cycle of a tank, silo, vessel, hopper or conveyor weighing system. However, the design of the support structure is equally important because it deflects downward as load is applied to it. An undesirable vertical force results any time that piping or wiring is connected. Both effects can cause severe weighing errors by supporting some of the weight that should be applied to the weigh modules.

METTLER TOLEDO offers a handbook about the planning and installation of such weighing systems. It offers practical guidelines for engineers, designers and service people to avoid common errors. It covers design calculations, thermal effects, piping connections, designing of support structures and calibration. With a greater understanding of these concepts, businesses can ensure they are choosing the best equipment for the job and in turn improve efficiency and enhance profits.

METTLER TOLEDO has drawn on extensive experience on a global level in consulting, providing and installing tank, silo, vessel, hopper and conveyor weighing systems in order to produce this definitive guide. The company offers a comprehensive range of weigh modules, weight transmitters and terminals in various versions suitable for use in dry, wet or hazardous environments.

To download this free handbook, visit: www.mt.com/ind-system-handbook.