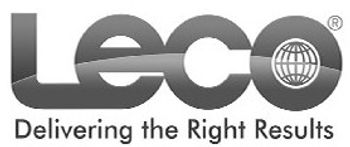 On Thursday, March 7 at 10 am EST (1600 hours CET), LECO Corporation will hold a complimentary e-seminar titled The Truth About Dioxin Analysis: Using High Resolution GC-TOFMS and GCxGC-TOFMS to Uncover the Pollutants Ignored by Targeted Analytical Approaches.

Presented by Dr. Peter Gorst-Allman of LECO Africa, this live, 45-minute e-seminar will discuss the advantages of time-of-flight mass spectrometry (TOFMS) instrumentation in the analysis of polychlorinated dibenzo-p-dioxins (PCDDs) and polychlorinated dibenzofurans (PCDFs) as guided by U.S. Environmental Protection Agency (EPA) Method 1613b protocol. Dr. Gorst-Allman will demonstrate how GC-HRT (High Resolution TOFMS) and GCxGC-TOFMS (two-dimensional gas chromatography with TOFMS) provide a more comprehensive picture of components present in a sample than other methods.

This free e-seminar is part of an ongoing series offered by LECO on various topics of interest to lab managers and technicians. Pre-registration is required. For more information or to register, click here, or visit www.leco.comand click "e-Seminars" under the "Support" tab.

About the Speaker: As LECO's Director of Separation Science Applications for Africa and Asia-Pacific, Dr. Peter Gorst-Allman has more than 25 years of experience in the GC-MS analysis of environmental samples, with a special interest in the use of time-of-flight technology for dioxin analyses.