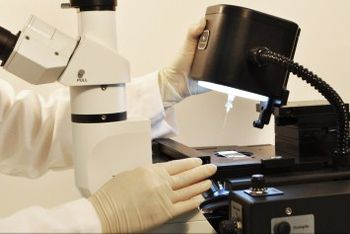 Innovative Device is more Cost-effective and Easier to Use than Existing Laser-assisted Systems


LOS ANGELES – (Feb. 19, 2013) – NeuroInDx, Inc., a biotech company focused on the development of novel technologies for the biological sciences, today unveiled an innovative new cell and tissue acquisition instrument, KuiqpickTM, which is significantly less expensive and easier for researchers to use in the lab than existing laser-assisted microdissection systems.
Kuiqpick costs less than $30,000 per device, or about one-fourth the cost of existing systems. It has the additional capacity to collect cells from tissues and cultures without affecting their viability. This means the collected cells can then be cultured in the lab.

"Kuiqpick is an exciting new development in the biomedical research field, opening the door for more labs to conduct the critical collection of live cells and tissue areas for examination and culturing," said Stan Karsten, PhD, NeuroInDx chief scientific officer and co-founder. "For too long, the high cost of tissue microdissection and cell sorting technologies have limited cell specific research. With the introduction of Kuiqpick, more labs and researchers can afford the technology they need to advance the pace of discovery."

Rebecca Stockton, PhD, a University of California, Los Angeles (UCLA) assistant professor of pediatrics, uses the Kuiqpick to study cerebral cavernous malformations, a disease of the brain. She said the Kuiqpick is "perfect for collecting small abnormal blood vessels from the brain tissue and specific cells from cultures based on their form and structure, or their morphology, which is critical for my research."

"We can get exactly the samples we need, quickly and easily," she said. "We highly recommend the Kuiqpick for labs needing an efficient and cost-effective microdissection system."

Originally conceived at UCLA and further developed by NeuroInDx, Kuiqpick can be attached to an inverted microscope to dissect brain tissue slices at the cellular resolution and collect individual cells from various cell cultures. A single press of a button initiates the collection of the brain tissue area or cells into a disposable capillary unit. Collected tissue samples are then transferred to a test tube for further experimentation.

"Kuiqpick is a novel and highly accurate system that has already proven to be extremely efficient in the isolation of specific cell populations from live and freshly frozen brain tissues," said Dr. Lili C. Kudo, president and CEO of NeuroInDx, Inc. "It can be successfully used in a variety of molecular studies, including stem cell research, genomics and proteomics."

With the introduction of Kuiqpick, NeuroInDx will be providing custom cell and tissue collection services and subsequent gene expression microarray experiments. Scientists and researchers will be able to request specific brain microdissection from NeuroInDx, thus saving time and funding to push their projects forward.