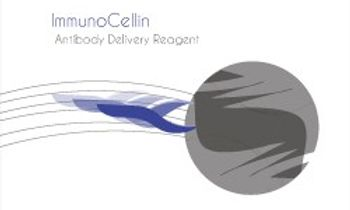 This new technology means thousands of existing antibodies can now be used as research tools, with or without additives

It also provides the pharmaceutical industry with an unprecedented tool for determining the therapeutic potential of their antibodies

BioCellChallenge SAS, a biotechnology firm specialized in the creation and development of delivery systems for introducing active principles into live cells, today announces the launch of a new delivery system, ImmunoCellin, which is designed to transport antibodies into live cells even in the presence of additives. The company has recently filed a patent for this pioneering technology.

Without a suitable nanocarrier, antibodies cannot cross the plasmic membrane of live cells unaided and reach their potential intracellular targets. ImmunoCellin delivers antibodies directly into live cells, without any particular advanced preparation. This system is especially effective in identifying new targets for future therapeutic treatments.

"Until now, cellular biology research projects have made little use of antibody transport into live cells, largely because all the tools are not sufficiently effective to be used without a lot of preparation or re-engineering. However, there is particular benefit in introducing therapeutic antibodies to target the intracellular proteins involved in certain diseases, particularly in certain cancers," explains Dr Meunier, CEO of BioCellChallenge.

ImmunoCellin is a much more potent protein function inhibitor than siRNA (small interfering RNA). Using siRNA to prevent a protein from playing its role in the cell inhibits all the functions of that protein. With ImmunoCellin, however, monoclonal antibodies can be directed to a single region of the protein to interfere with a single molecular mechanism, meaning that a specific function of the protein can be determined with certainty. ImmunoCellin is therefore a powerful tool for developing a broader understanding of the inter-protein interactions which form the basis of cell function.

ImmunoCellin is also particularly suitable for use in kinetic studies of intracellular protein localisation in response to different stimuli. It can also directly interfere with protein traffic in the cytosol or the nucleus; by targeting a localisation signal, for example.

The reagent is very simple to use: a few microlitres of the reagent are mixed with a few micrograms of antibody and this mixture is then added to the cells. No other preparation is required. The lipid-based formulation encapsulates the antibodies, facilitating their passage through the membrane.

There is no covalent interaction between the transport system and the antibody. Once inside the cell, the system does not retain the antibody, which can then diffuse freely through the cytosol until it reaches its target. Since no chemical coupling is required, there is no impact on the activity of the antibody. Finally, as this system is not inhibited by the presence of serum, in vivo approaches are also possible.

This new system is aimed particularly at pharmaceutical and biotechnology industry R&D teams working on therapeutic antibodies. Accordingly, BioCellChallenge is keen to develop partnerships with players in the pharmaceutical and biotechnology industry. The ImmunoCellin system is also particularly relevant to cellular and molecular research biologists worldwide.