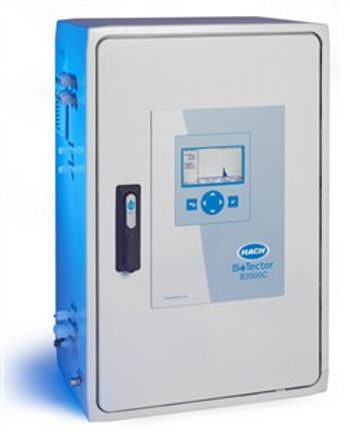 Hach Company has launched a reliable safeguard to sensitive processes in clean water applications, the Hach BioTector B3500c TOC Analyzer. This analyzer was specifically designed and engineered to meet the requirements of clean water applications including Condensate Return, Cooling Water, Potable Water, Pharmaceutical Water (WFI) and Demineralized Water. It offers process insights, process incident alerts, environmental monitoring, energy optimization, product and water loss prevention, and boiler and plant protection.

With patented Two Stage Advanced Oxidation Technology, the Hach BioTector B3500c provides the maximum reliability and uptime available, without sacrificing accuracy. "The Hach BioTector B3500c analyzer uses the same award-winning, patented technology that has given BioTector an international reputation for unparalleled reliability and accuracy," David Horan, CEO of BioTector said. "Hach's BioTector B3500c is one example of how customer feedback has helped us develop a new product to service a particular customer segment."

This analyzer has one of the lowest costs of ownership available, due to many cost saving features. Unlike other systems that require reagent replacement bi-weekly or monthly, this analyzer only requires replacement every 6 months. With available wall space being a critical issue for most plants, the Hach BioTector B3500c helps free up space for other needed instruments by having one of the most compact analyzer footprints available. The analyzer also has the unique ability to monitor two streams at the same time, eliminating the potential double-cost of needing two separate analyzers.

As the most reliable and affordable option available, and with the highest uptime, the Hach BioTector B3500c TOC Analyzer provides immediate direct savings and is the industry's choice when it comes to TOC analysis for condensate applications.