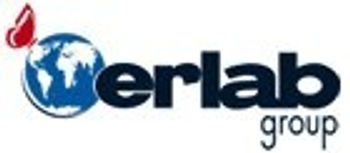 Tools Tips and Hints for Lab Designers

The Laboratory Safety Institute and Erlab Inc., the maker of GreenFumeHood Technologies, have come together to present the Safe Labs can be Green Labs Conference.

A day-long workshop given by experts in lab safety, lab ventilation, filtration and lab design to learn about green trends and safety issues and how the two really can coexist in the same lab. Attendees will also learn about the newest in fume hood filtration technology - The GreenFumeHood.
Thursday, April 11, 2013
JW Marriott, Houston, TX
Who Should Attend:
Environmental Health and Safety Professionals
Architects and Lab Designers
Lab Engineers
Lab Managers
Facilities Managers

Presentation Titles Include:
Fume Hoods / Quantum Leaps
The Science Supporting GreenFumeHood®: Molecular Adsorption Explained
A New Type of Teaching Lab: Chemistry for the 21st Century
Slash Lab Building Energy Use by 50% Using Demand Based Control
Innovative Methods to Improve Safety and Reduce Energy Use in Lab Buildings
Butler University: GreenFumeHood Case Study:

Earn AIA Continuing Ed Credits. We will provide you with the documentation and information to self- report.

Register Online: www.safelabsgreenlabs.com­­­­­­­­