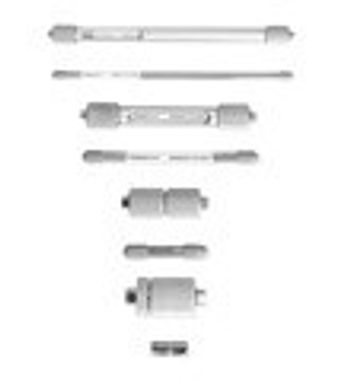 Evolving Technologies Provide Wide Range of Choices

Liquid chromatographers have a wealth of choices when it comes to columns and systems: HILIC, chiral, mixed mode, supercritical fluid (SCF), normal phase, ion exchange. But the pharmaceutical industry's influence on LC products is such that reverse-phase (predominantly C18 and C8) remains the most popular chromatography mode "by a large margin," says Denis Boudriau, product specialist at SiliCycle (Quebec, Canada).

HPLC's conservative side notwithstanding, one is hard-pressed to find a more innovative, self-reflective instrument market. New technologies replace old, and vice versa.

For example, SCF is considered a niche industrial application, yet Waters (Milford, MA) recently released UPC2, an SCF system in an analytical LC-like format. Doug McCabe, senior marketing manager at Waters, described early versions of analytic SCF as "ad hoc." "SCF was never taken seriously. This system was built from the ground up."

Like other SCF systems, UPC2 is capable of chiral separations, but Waters is targeting it for non-chiral applications and positioning the UPC2 as a crossover system bridging the capabilities of LC and GC.

Choices Old And New

"The wide spectrum of columns available on the market makes selecting this most important component of an LC system extremely difficult," Boudriau tells Lab Manager Magazine. Column purchasers should consider column cost, availability, expected lifetime, particle size of media, selectivity, resolution, efficiency, and reproducibility. Also consider the vendor's reputation, their level of support, and the availability of printed or downloadable product specifications and application notes.
Read more at Lab Manager Magazine
View our HPLC Columns category on LabWrench