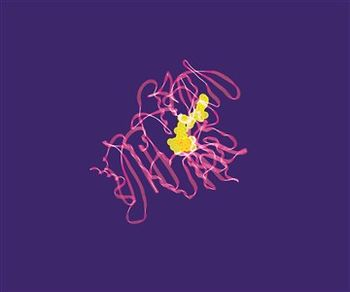 AMSBIO has announced a new range of Aptamer Protein Precipitation Kits that bind with unmatched high specificity and affinity to target molecules.

The new AMSBIO Aptoprecipitation (AP) / Co-aptoprecipitation (Co-AP) Kits are aptamer based protein precipitation kits designed to provide easy, quick and consistent protein precipitation. The new kits offer a range of unique characteristics and provide significant advantages over alternative methods.

Based upon a proprietary oligonucleotide - Aptamer kits will not contribute to protein/peptide background that can interfere with subsequent mass analysis. Supplied as a complete kit in which aptamer is covalently conjugated to magnetic beads, you can perform successful pull down experiments with ease, without the traditional troublesome conjugation step. Unlike antibody based protein precipitation methods - Aptamer is highly specific recognizing just the native form of target proteins, not the denatured form. The mild elution conditions used with Aptamer kits enable isolation of intact proteins and protein complexes.

Benefiting from a long shelf life at room temperature, covalent magnetic bead immobilization and mild elution methodology the AMSBIO aptamer (AP) resin can be reused. The prepared aptamer-conjugated magnetic beads can be regenerated and reused several times for AP / Co- AP assays without any significant loss in binding capacity.

Aptamers are oligonucleotides or peptides that bind to a specific target molecule. They occur naturally as a part of riboswitch. Aptamers are usually engineered through repeated rounds of in vitro selection and they bind to various molecular targets such as small molecules, proteins, nucleic acids, and even cells, tissues and organisms. The unique secondary and tertiary structures of aptamers provide the specificity to detect even small structural changes in the target molecule, including the presence or absence of methyl or hydroxyl groups or differences in enantiomeric configurations. Aptamers are useful in biotechnological and therapeutic applications as they offer molecular recognition properties that rival that of the commonly used biomolecule, antibodies. In addition to their discriminate recognition, aptamers offer advantages over antibodies as they can be engineered completely in a test tube, are readily produced by chemical synthesis, possess desirable storage properties, and elicit little or no immunogenicity in therapeutic applications.