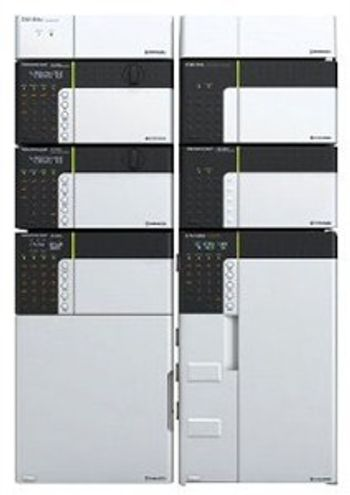 Many labs today face downsizing, a trend that began before the economic downturn of 2008. "Employers are more likely to retain analytical scientists who can not only press buttons and achieve the appropriate results, but who can also quickly perform unaided troubleshooting, develop methods, and generate consistently reliable data," says Ade Kujore, marketing specialist at Cecil Instruments (Cambridge, UK). HPLC systems offering ease of control, diagnostics, repair, maintenance, and system testing help scientists meet these goals.

Modular HPLC systems provide versatility in terms of troubleshooting and repair as well as choice of mobile phase (through the ability to swap out columns rapidly). Consequently, some experts predict a decline in the all-in-one instruments that have dominated HPLC for the last two decades. The downside for vendors, says Ms. Kujore, will be higher expectations for customer support.

She suggests that before purchasing a new system, users consider:
Service response time and average downtime
Detector specifications, such as low drift, noise, and stray light
Pump specifications, such as low pump pulsation and speedy and accurate gradient mixing
Autosampler specifications, carryover, injection precision, and availability of accessories
Column heater/chiller specifications; for example, compartment size, temperature ranges, speed of temperature changes, and the accuracy and stability of required temperatures
Modularity, including for thirdparty autosamplers and liquid handling systems
Frequency of routine maintenance, time involved in mobile phase or column changes, and cost of consumables

The eternal question

The dilemma over HPLC versus UHPLC has not disappeared, despite some vendors declaring the matter settled and a few stragglers insisting that anything that occurs on UHPLC is achievable at five microns or higher.

While column particle diameters of three to five microns still dominate, the lures of high sensitivity, speed, and low sample/injection volumes tug at every chromatographer's heart. UHPLC involves more complex sample preparation, more frequent maintenance, and a greater attention to detail than conventional LC. Methods do not often transfer faithfully between the platforms. Laboratories— particularly those with legacy HPLC systems and methods— should ask, frankly, whether they have the time and the will to switch over and revalidate all their critical methods.

The introduction of superficially porous ("core shell") particle columns promising UHPLC performance on an HPLC-class instrument has further complicated purchase decisions. Columns based on superficially porous materials may not be available in all separation formats, however, and they do require tweaking the instrument for optimal performance.

Finally, some experts, who will remain unnamed due to their dwindling numbers and influence, still believe that anything that occurs on a UHPLC is achievable on an ordinary HPLC.

Bottom line: conventional supra- 2-micron HPLC and UHPLC are both here to stay and are still vying to find their optimal niches.
Read more at Lab Manager Magazine
View our UHPLC category on LabWrench