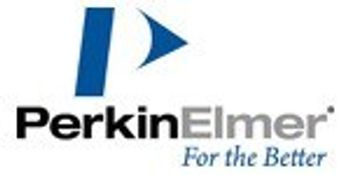 Lead Discovery for TIBCO Spotfire® Software Provides Extensive Chemical Structure Searching & Visualization for Finding Promising Compounds Faster

PerkinElmer, Inc., a global leader focused on improving the health and safety of people and the environment, is introducing the newest version of Lead Discovery for the TIBCO Spotfire® software platform at the Company's Revolutionaries for Global Health Summit. The new functionality of Lead Discovery 5.1 combined with the TIBCO Spotfire® software's advanced data visualization and analysis capabilities bring a new level of chemical intelligence to the informatics platform for advanced scientific discovery.

PerkinElmer's Lead Discovery™ 5.1 enhances the TIBCO Spotfire® software data analysis capabilities with new functionality built specifically with chemists in mind. Based on PerkinElmer's industry-leading ChemDraw® drawing tool, the chemical intelligence in Lead Discovery provides scientists using TIBCO Spotfire® software with extensive chemical structure searching and visualization. Now scientists are able to dynamically filter their experimental data sets by chemical structure and pinpoint promising structural features and scaffolds in the output from their medicinal and combinatorial chemistry programs. The new technology enables users to mine their chemical databases to identify more compounds that have similar chemical structures, broadening their potential pool of candidates based on known properties and shortening their time to discovery of a viable candidate or lead.

"Through our relationship with TIBCO we are able to expand the range and depth of the TIBCO Spotfire® platform to serve the rapidly evolving needs of the scientific research community," said Michael Stapleton, general manager, PerkinElmer Informatics. "With Lead Discovery 5.1, chemists will be able to explore their data sets in the context of visual chemical structures and as a result quickly filter to find the chemical compounds that are most promising to them. This capability will help them gain the critical insights they need to accelerate decisions on which compounds to pursue, while significantly reducing many of the typical technical bottlenecks to understanding data."

In addition to dynamic, structure-based filtering, another key functionality of Lead Discovery 5.1 is that it automatically analyzes and displays R-groups (group side chains in chemical structure diagrams) or substituent variations on similar chemical scaffolds. These chemical variations have significant impact on dose response and side effects as they affect how the molecule interacts with a target. Using the new informatics tool, scientists can quickly isolate the variables to identify and optimize promising compound candidates.

"I foresee Lead Discovery becoming a heavily utilized aspect of our discovery scientists' use of the TIBCO Spotfire® software," said Dr. Daniel C. Weaver, manager of scientific computing at Array BioPharma Inc. "The capability to perform structure filtering and R-group analysis in real time will help drive compound series prioritization and structure activity relationship (SAR) analysis. This is critical to narrowing down the range of compounds that we are evaluating and helps to accelerate our ability to find the most promising candidates for our research."

The Revolutionaries for Global Health Summit is PerkinElmer's annual forum for leading researchers and physicians to network and share best practices in both science and business and participate in cutting-edge discussions to help lead to better prevention, detection and treatment of disease. At the Summit, several important presentations will be made by renowned users of the TIBCO Spotfire® software, and a hands-on workshop will allow attendees to learn how the software can impact their own research.

PerkinElmer leverages its deep scientific knowledge and expertise in the development of the most comprehensive suite of scientific informatics and software solutions - from instrument generated data, to enterprise solutions to mobile applications. Built by scientists for scientists, PerkinElmer's integrated business-wide information management system provides companies and academic institutions with the necessary tools to aggregate, search, mine, analyze and visualize critical data so that they can turn data into actionable insights in an automated, predictive and scalable way.