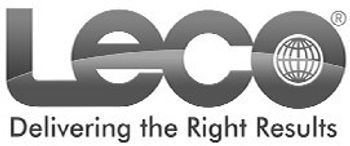 LECO's Life Science and Chemical Analysis Centre has released four new application notes utilizing the chemical ionization (HR-CI) source for the Pegasus® GC-HRT (high resolution time-of-flight mass spectrometer). HR-CI is a field upgradable option that empowers users to dramatically change their high resolution GC/MS information with enhanced mass accuracy and resolution on pseudomolecular ions.

The following new application notes are available on the LECO website's Pegasus GC-HRT page under the "Related Information" tab:
Comprehensive Analysis of Drug Residues from a Confiscated Pipe: GC-High Resolution Mass Spectrometry with Chemical Ionization to Facilitate Unknown Identification
Jet Fuel Analysis by High Resolution TOFMS: The Combined Power of EI, CI, and Accurate Mass
Enhanced Metabolite Profiling: Hard and Soft Ionization High Resolution Time-of-Flight Mass Spectrometry
Identification of Components of Polymer Extracts by Gas Chromatography with EI and CI High Resolution Time-of-Flight Mass Spectrometry
Please note that registration is required for free access to LECO's online applications library.