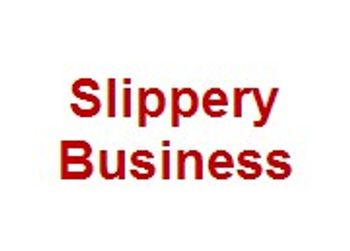 Again and again we hear about the dangers of slips, trips, and falls and the heavy cost associated with the resulting injuries. A few recent statistics hammer home the reality of the concern:

1. Slips and falls account for 12 percent of all work related deaths.

2. Fatal injuries in slips and falls rank second behind motor vehicle deaths in the workplace.

3. Slips and falls cause more than 300,000 disabling injuries and deaths annually.

4. Costs in compensation (wages and medical) as a result of slipping accidents average $6,717 per occurrence (more than 41 percent above the average of all other accidents).

5. Work-related accidents in the United States cost $34.8 billion annually.1

And you may not think so, but laboratory facilities are prime candidates for slips and falls. The constantly wet surfaces, frequent spills and splashes, constant washing of glassware, etc., all combine to make laboratories some of the places most vulnerable to slips, trips, and falls. So in this issue, the Safety Guys offer a few tips on preventing these types of accidents

Look at the big picture

There are many reasons for slips and falls, but they have one thing in common—they usually could and should have been prevented. Accidents do happen; however, by using a commonsense approach and following some simple key steps we can avoid the major causes of slips and falls. As in other safety programs, employee participation and vigilance are key to success. This is especially important with trips, slips, and falls, as the hazards are dynamic (i.e., constantly changing), so it is imperative that employees observe and take preventive action during their day-to-day activities.

The first thing to do is to take the time to survey your facility and try to identify potential problem areas. Once these trouble zones are spotted, you then can evaluate fixes or different control measures. Finally, implement the corrections and controls. After addressing the trouble areas, it is a simple matter to perform a facility inspection at regular intervals, maintaining, repairing, and replacing controls as needed.

We know from experience that rough, dry concrete sidewalks have good traction and that icy, wet, or smooth surfaces often do not. The technical term for this is coefficient of friction (COF). The higher the COF, the more traction that surface offers. Field measurement of COF is difficult and often inaccurate. The COFs mentioned are from lab data on dry surfaces. For most walking and working surfaces, we should aim for a COF of 0.40 or greater for the best traction. As a reference, a dry, rough concrete sidewalk may have a COF of 1.0 or more, while a wet, smooth surface such as ceramic tile or ice can have a COF of as low as 0.10. Let us keep that in mind as we begin our survey.
Read more at Lab Manager Magazine