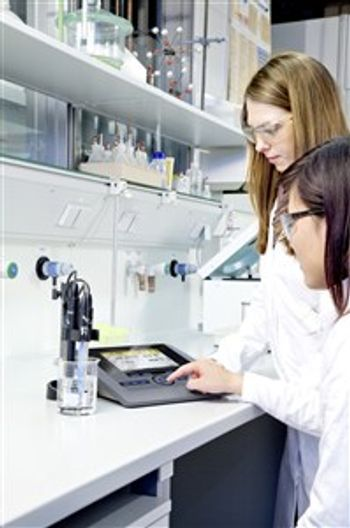 Xylem's YSI brand is pleased to announce the launch of several new instrument lines for laboratory analysis. Among the new products is the MultiLab IDS 4010 series of instruments and smart sensors that utilize optical technology for dissolved oxygen measurements to reduce maintenance requirements and lower upkeep costs. YSI is also introducing a new line of colorimeters that allow for quick, accurate field and lab analysis of several parameters, and the new pH1200 laboratory pH and temperature instrument that provides an economical solution for accurate measurements in the lab.

The new MultiLab IDS 4010 series is a new line of single and multi-parameter digital lab instruments that is available in one-, two- or three-channel versions along with smart digital sensors for optical based BOD–5, pH, ORP and conductivity measurements. Each of the instrument's channels can be used for any sensor. The one channel instrument offers an easy-to-read monochrome graphic LCD display while the two and three channel versions offer color LCD displays.

The YSI MultiLab instruments are designed for laboratory applications with features that support the lab with improved data integrity and security. When using the instrument with an OBOD optical BOD probe and BOD Analyst Pro PC software, BOD values are recorded and calculated automatically by the PC. Advanced GLP features ensure accurate and protected calibrations.

YSI's new comprehensive colorimetry line offers single and multi-parameter colorimeters, thermal reactors and a complete line of reagents. Powder packs and liquid reagents for water analysis can be used with the new YSI colorimeters or with other brands of colorimeters that a customer may already own.

The new lab/field colorimeters are rugged and waterproof. The multi-parameter pHotoFlex is offered in two models, one for 35 parameters and the other for 100 parameters and a connection for a pH probe. Both models are available in complete kits. Two single-parameter colorimeters are also being released: Model 900 for free and total chlorine and the Model 910 for COD. The instruments feature a long battery life for 5,000 tests, data logging capabilities (up to 1000 data sets) and the ability to export data using the 900 Series Data Hub with infrared data transfers.

The new YSI pH1200 laboratory instrument offers a simple and economical option for accurate and reliable pH measurement in the lab. A simple one-, two- or three-point calibration routine with automatic buffer recognition plus a sensor efficiency check function ensures accurate data. The pH1200 also features an easy-to-use keypad with a large, easy-to-read backlit display ideal for the lab.