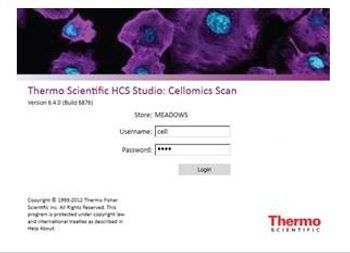 Integrated software solution for high content analysis delivers intelligence and speeds research answers
Thermo Fisher Scientific Inc., the world leader in serving science, introduced Thermo Scientific HCS Studio Software, a suite of high-content imaging and analysis applications offering researchers the ability to easily and quickly interact with and analyze cell images and corresponding data.
Based on 16 years of experience developing high content solutions combined with customer feedback, the HCS Studio Software delivers a sophisticated analysis tool with built-in intelligence and enhanced usability to analyze multiple parameters simultaneously. Simple-to-use tools, including icon-driven interfaces, step-by-step workflows and a desktop navigator, enable researchers to gain more knowledge about their cells.
"Our new HCS Studio offers a suite of software applications simple enough for the high-content novice, but with the power necessary for the advanced high content user," said Audra Ziegenfuss, technical product manager, cellular imaging and analysis, Thermo Fisher Scientific. "We are providing customers with an important tool combining intelligence with the ability to rapidly generate data reliably and repeatedly so scientists can feel confident in their experimental conclusions."
The HCS Studio software is the first high-content software to feature an integrated, automated plate handling capability, enabling the Thermo Scientific Orbitor RS Plate Mover to be used in conjunction with either the Thermo Scientific ArrayScan XTI High Content Analysis (HCA) Reader or the Thermo Scientific CellInsight NXT High Content Screening (HCS) Platform. This simple and automated simple plate handling capability delivers the right-sized solution for high-content users who do not need plate scheduling, but rather straight-forward movement of plates from stacks to stage.