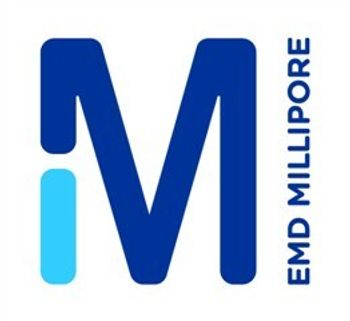 Optimized for preparation of chromatin samples specifically for the Chromatin Immunoprecipitation (ChIP) application
Enables chromatin preparation from either cultured cells or tissues
Ideal for systematic evaluation of key parameters impacting chromatin quality and performance in ChIP

EMD Millipore, the life science division of Merck KGaA of Darmstadt, Germany, today introduced the PureEpi™ Chromatin Preparation and Optimization Kit. The PureEpi™ kit provides a systematic approach to address the technical challenges of optimizing the preparation of chromatin by providing a complete set of validated reagents specifically designed for the generation of chromatin for ChIP experiments. The materials provided in this kit are ideal for both the optimization of chromatin preparations, as well as the generation of chromatin in multiple sample types starting from either cultured cells or tissues.

"ChIP and ChIP-seq are two very powerful techniques used to study how changes in chromatin structure impact gene expression. The successful performance of these techniques relies on high quality chromatin to produce meaningful data," says Michael Sturges, Ph.D., Senior Product Manager, Epigenetics, EMD Millipore. "New users of the ChIP application often struggle initially to establish reliable working protocols for chromatin preparation. For many laboratories, the chromatin preparation step of ChIP can be technically demanding, as it requires accounting for multiple variables that are unique to each experimental situation. Any lab that needs a reliable and reproducible approach to generate high quality chromatin that gives the best possible ChIP signal will benefit from the PureEpi™ kit."

During development of the PureEpi™ kit, the R&D team at EMD Millipore conducted numerous experiments to explore how different variables in chromatin preparation impact a ChIP experiment. Parameters such as chromatin size, input cell numbers, fixation, sonication, and sample type all impact the quality of the chromatin and consequently the ChIP data. The protocols and reagents developed as a result of this investigation have been incorporated into these kits to enable any lab to establish conditions that generate highly ChIPable chromatin.

While other kits enable extraction of chromatin from cells, this is the first kit to provide a set of buffers, detailed methods and optimization guidelines specifically designed for generation of sheared chromatin for ChIP. The protocol provided in the kit outlines a standard approach for chromatin preparation and includes tips to avoid common pitfalls. Additional sections with data demonstrating how modifications to key parameters such as fixation and sonication conditions impact chromatin quality and ChIP performance are presented to help guide optimization for more challenging experiments.