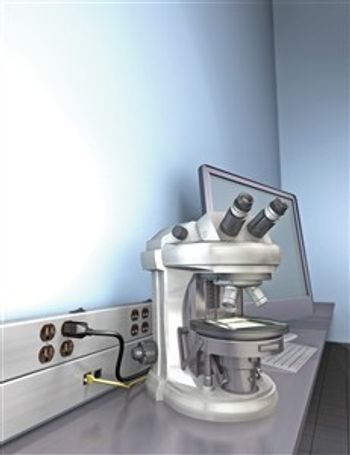 Solution Offers Flexibility, Low Total Cost of Ownership

STARLINE, the leader in flexible power distribution, recently introduced the next generation of flexible power management with its innovative Plug-In Raceway. Designed to meet the ever-changing power distribution and datacom needs in a wide range of markets, Plug-In Raceway systems provide on-demand power in a scalable format to combines reliability with nearly endless versatility.

With the ability to add or relocate plug-in modules anywhere on the raceway, STARLINE's unique Plug-In Raceway system offers flexibility unlike anything else on the market. Each system features a smooth aluminum finish and compact design that requires minimal space and allows for quick installation, taking nearly one third less time than the leading competitor. And, with the ability to accept standard plugs and datacom channels, the Plug-In Raceway helps keep the total cost of ownership low.

"Our Plug-In Raceway systems are great for applications that require a flexible solution to power management," said Mark Swift, STARLINE's Business Development Manager. "Ideal for a number of applications, certain facilities, like labs or higher education, can really benefit from the ability to essentially customize power as needed. Thanks to the many interchangeable plug-in modules available, customers can effectively utilize any given space to fit their needs."

STARLINE Plug-In Raceway systems replace traditional wire and conduit runs with unique copper bus bars that are pre-installed into the raceway sections. This design allows users to simply snap any number of pre-assembled plug-in modules into place on the raceway backplane for an instant connection. Unlike some designs, Plug-In Raceway solutions connect automatically without having to interrupt power.

The aesthetically appealing raceway unit is available in white, metallic silver or custom colors to fit any new or existing design. Plug-In Raceway systems allow end-users to avoid large panel boards and eliminate the confusion of determining what breaker corresponds to which outlets. Added savings is also built in as STARLINE's Plug-In Raceway systems are simple to use and virtually eliminate the need to hire outside labor for installation or ongoing maintenance.

STARLINE Plug-In Raceway systems meet NEC and UL standards, carry the ETL mark and are available in 20, 40 or 60 amp bussing; 120/208Vac; or 277/480Vac; 3 phase. They offer a wide range of power feeds, elbows and fittings that can be easily field-cut for a precise jobsite fit.