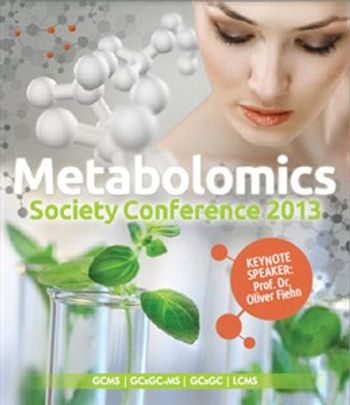 LECO Corporation will host a technical showcase at the 9th Annual International Conference of the Metabolomics Society. This event will take place at 12:20 pm on Tuesday, July 2, in the Lomond Theatre of the Scottish Exhibition and Conference Center (SECC) in Glasgow.
The lunchtime symposia will begin with an introduction by Alec Kettle of LECO United Kingdom, followed by three talks:
Dr. Lorne Fell, Product Manager for LECO Separation Science, will present New Metabolomics Tools and Applications: A Review of the Latest Developments and News on the HRT (High Resolution Time-of-Flight Mass Spectrometry) Technology from LECO.
Dr. Jürgen Wendt, Technical Product Specialist for the LECO European Life Science and Chemical Analysis Centre, will present Comprehensive Metabolite Analysis Using Rapid CE-MS Separations Combined with Ultra-Fast, High Resolution Time-of-Flight Mass Spectrometry.
The event's keynote speaker is Dr. Oliver Fiehn, Director of the West Coast Metabolomics Center and Professor at the University of California, Davis, Genome Center. A worldwide leader in metabolomics research, Dr. Fiehn will present Using High Resolution Time-of-Flight Mass Spectrometry for Analysis of Small Molecules.
Lunch will be provided to attendees. Space is limited, and pre-registration is required. To register for this free seminar or for more information, visit www.leco.com and look for the "Metabolomics Conference 2013" link on the homepage.