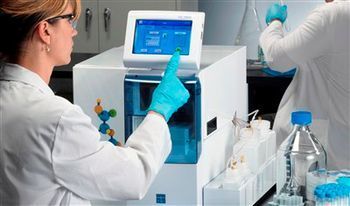 Xylem's YSI brand of biochemistry analyzers provides a simple yet critical solution to monitoring the secondary fermentation process in both bioprocessing and life science applications.

During the Rio+20 United Nations Conference on Sustainable Development attendees see an Azul Airways AMJ 700 flying overhead. It's not just any AMJ 700 – it's fueled by renewable jet biofuel made from cane sugar. In California, a lab manager at a winery producing Chardonnay varietals is working through the bacterial fermentation process, which converts malic acid to lactic acid to decrease the acidity of the wine. This crucial step will soften the taste, to ultimately make it more palatable to his customers.

What do these two applications have in common besides a secondary fermentation process to develop each of the products? Both of the applications use a YSI biochemistry analyzer to monitor the secondary fermentation phase of the development process.

From high-tech biopharma to California wine making, fermentation control in life science and bioprocessing applications is a critical component of any conversion process. In biotech applications and synthetic biology platforms, such as converting cane sugar into hydrocarbon fuel, there is critical timing that must be achieved during the conversion process. And similarly such is the case with winemaking – the timing and balance of the secondary fermentation process is critical. To be off one way or the other can mean the difference between producing a great vintage or producing cooking wine for the kitchen.

The rapid progression of activity in the second fermentation phase of either one of these illustrations could turn the entire process from efficient and effective to worthless and ruined with the snap of a finger.

Being able to measure and monitor the process – quickly, easily and with a customized solution with accurate results provided in a timely manner (under 1 minute) is necessary and critical, and
it is achieved by the convenient monitoring methods of the 2900 and 2950 biochemistry analyzers.