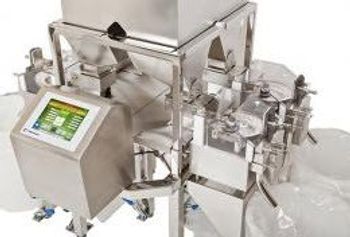 CI Precision announced that it has secured orders for its new SADE SP440 tablet and capsule weight sorter from clients around the world including the USA, Brazil, Australia and Poland.
The SADE SP440 is used for 100% weight checking of tablets and capsules to ensure each tablet or capsule in the batch complies with the specified weight, saving on the cost of reject batches and ensuring 100% quality.
With a large, easy to fill 150 litre hopper feeding the four weighing channels the SP440 can sort up to 22,000 items per hour at an accuracy of +/-2mg.
The SP440 happily sorts tablets of most shapes and sizes up to 2 grams including coated and non coated tablets, tablets with break points and dusty tablets. The unit also handles hard shell capsules sizes 00 to 6 as well as most softgel forms. All without any size or format specific parts.
As one of their customers remarked:
"We would recommend the SADE SP sorters to other companies because they are easy to handle, clean and set up. In addition, the software is user friendly."