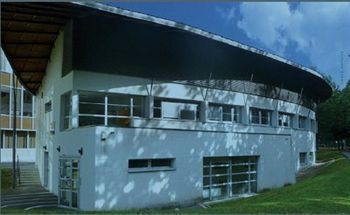 SPS Pharma Services, a worldwide leader for dissolution method development has moved to its new site in Orleans (France). The new laboratory is approximately x10 bigger in physical size than the previous site and will allow the company to reinforce not only its position but also to widen its range of services.
Previously located within the School of Pharmacy in Clermont-Ferrand (France) since its inception, SPS Pharma Services are the first and only contract laboratory focusing on the field of dissolution and release testing.
The company was created in 2005 based on an initiative of the SOTAX Group Management and has established itself since as the main resource for the method development of innovative dissolution methods. Clients are global, encompassing all continents, and ranging from small niche start-ups to many of the blue chip pharmaceutical companies including the major players for generic drug development.
SPS Pharma Services also partner closely on research with various healthcare authorities such as the US FDA, USP, Chinese SFDA, NIFDC, French ANSM, and Japanese NIHS as well as academia institutions (Université d'Auvergne / FR, University of Connecticut / USA, Trinity College of Dublin / IRE, etc…).
After 8 years within the School of Pharmacy of Clermont-Ferrand, SPS Pharma Services is now able to fulfill the needs of its clients, many wanting more than method development in line with the relevant agencies' expectations but also a partner for the implementation of routine analysis.
The existing quality system has been completely reviewed and reinforced to ensure GMP / GLP compliance. Processes were redefined according to the new facility and are managed using centralized laboratory software (Empower for chromatography, EQM for equipment's management, DOC for documentation), an appropriate technical structure setup, and the laboratory staff is now ready for clients' audits.
SPS Pharma Services has heavily invested in laboratory equipment and is now able not only to provide dissolution-focused services but also best-in-class analytical services including HPLC / UPLC method development for assay and degradation products, automated sample preparation, and physical testing of solid dosage forms. SPS Pharma Services is now also in a position to partner with its clients from the development stages to commercial batches and stability studies.
The new facility was inaugurated on May 24th, 2013 in presence of Thomas Pfammatter (CEO of
SOTAX
Group) and Jean-Louis Raton (Head of Business Units Asia-Pacific).
Local authorities, including President Eric Doligé (Senator), were represented through the presence of Bruno Rousselet, Director of ADEL (Agence de Développement Économique du Loiret), and Anthony Durand, Project Manager ADEL