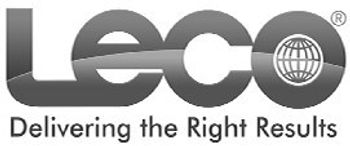 On Wednesday, August 14, leading researchers will gather for the Youngstown State Hydraulic Fracturing Symposium. This event will take place at Youngstown State University in Youngstown, Ohio, and is sponsored by
LECO
, Gerstel, and Youngstown State University.
Hydraulic fracturing (fracking) is vital to shale gas production, but questions persist about the environmental safety of chemicals used during the fracking process. This seminar will include a full day of presentations and discussions on the sampling, sample preparation, and analysis of complex environmental materials associated with fracking, including:
Using GCxGC-TOFMS for Forensic Investigations of Potential Contamination from Drilling and Fracturing Operations, presented by Dr. Frank Dorman of Pennsylvania State University
Chemical Characterization of Major and Minor Components in Fuel and Hydrocarbon Liquids, presented by Dr. Josef Simeonsson of Youngstown State University
Fractionation, Characterization with GC High Resolution Mass Spectrometry and GCxGC-TOFMS and Toxicity of a Spirulina Hydrothermal Liquefaction Wastewater, presented by John Scott of the Illinois Sustainable Technology Center at the University of Illinois
Understanding the Chemical Composition of Hydraulic Fracturing (Waste)water, presented by Dr. Lisa Strong of the Biotechnology Institute at the University of Minnesota
Lunch will be provided to attendees. Pre-registration is required for this free event, and space is limited. For more information and to reserve your space, visit www.leco.com and look for the "Youngstown State Hydraulic Fracturing Symposium" link near the bottom of the homepage.