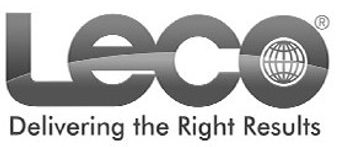 On Thursday, September 19 at 10 am EST (1600 hours CET),
LECO Corporation
will hold a complimentary e-seminar titled
The Importance of Using GC-TOFMS (Gas Chromatography—Time-of-Flight Mass Spectrometry) for Flavor and Off-Flavor Analysis for Packaging-Related Issues.
Presented by Ray Marsili of Marsili Consulting Group, this live, 45-minute e-seminar will discuss how GC-TOFMS can be used to resolve "hidden" chromatographic peaks in food samples, resulting in higher-quality spectra and more accurate peak determinations. The presentation will include examples of coelution problems that can occur when analyzing complex samples such as extracts from packaging materials. Attendees will have the opportunity to ask questions, and the event will be archived for future reference.
This free e-seminar is part of an ongoing series offered by LECO on various topics of interest to lab managers and technicians. Pre-registration is required. For more information or to register, visit www.leco.com and click "e-Seminars" under the "Support" tab.
About the Speaker: Ray Marsili has published more than 30 papers on food and flavor chemistry in refereed chemistry journals, as well as over 100 technical papers for trade publications and numerous chapters for flavor chemistry and dairy chemistry books. He has also edited four books on flavor, fragrance, and odor analysis. Marsili has more than 30 years of experience as an R&D analytical laboratory manager/flavor chemist for major national and international food and ingredient companies. Today, he is an independent analytical flavor consultant, with a laboratory at Rockford College in Rockford, Illinois.