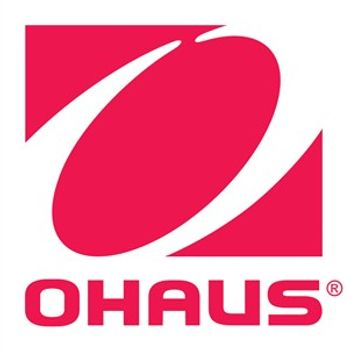 OHAUS Corporation
, a leading worldwide manufacturer of balances and scales, today announced the expansion of the
Explorer Series
of analytical and precision balances to include new high capacity balances as well as traditional external calibration precision models and analytical models with automatic draftshield doors. Available on August 26, the new Explorer balances offer additional features that further enhance the weight determination process for laboratory applications.
The high-capacity models range in capacity and readability from 12kg to 35kg x 0.1g to support applications that require higher capacity weighing than typical laboratory needs. The three high capacity models offer the same intelligent features as the analytical and precision models as well as additional features that enhance high capacity weighing, including 2-D protection that safeguards the balance from shock and damage associated with movement as well as IP54 protection that guards against damage from dust and particles. A die-cast metal base, 377 x 311 mm stainless steel pan and thick metal housing add another level of protection and make this balance as sturdy as it is accurate.
Additional features of the high-capacity balances include a modular design in which the 5.7" Color VGA touch screen can be separated from the base, two touchless sensors on the display for hands-free control of multiple functions, and adjustable rolling feet which allow for swift relocation of the balance.
The ingenious draftshield on the Explorer analytical just got even more user-friendly with the introduction of motorized draftshield doors on select new models. The motorized doors can be set to open and close automatically by way of the touchless sensors on the base and display. Both the motorized and manual door draftshields offer expansive side expansive 6.3 x 9.4 in (160 mm x 240 mm) as well as spacious top entry through the frameless, flip-top door that also slides open. Two chamber entry options provide to aid in smooth placement of samples onto the pan. The draftshields are constructed of antistatic glass that dissipate static in the weighing chamber and all draftshield models come equipped with a chamber light to support visibility and clarity.
Also new to the Explorer series are precision models that require external calibration as opposed to automatic internal calibration for a more traditional calibration experience. This new feature allows the operator to choose the calibration weight value to help ensure accuracy.
The new models join the most advanced and intuitive OHAUS product line to-date, which includes a multitude of balances that contain numerous innovative features that provide for a modern and weighing experience, such as touchless sensors that support hands-free operation, a modular design for maximum flexibility, minimum weight capability, 13 operating languages, intuitive software including a color touchscreen menu with virtual QWERTY and numeric keyboards, multiple application modes and much more.