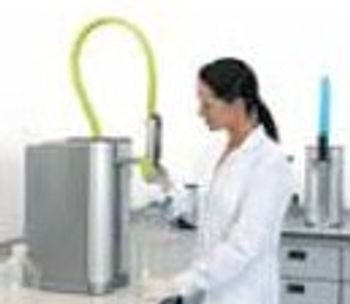 Lab workers tend to treat water systems like utility or house water—open the spout and pour it out. That is partly true, as water systems have become ultra-reliable. What scientists often fail to note is how thoroughly lab operations depend on water quality. There may be some leeway in certain operations, such as cleaning glassware that will wind up in an autoclave, but even there, delicate techniques such as atomic absorption and polymerase chain reaction are extremely sensitive to impurities.

Top 5 Signs That You Should Service or Replace Your Lab Water System
Issues with water-based lab work—not trusting results.
Continuously breaks down and is unreliable.
Annual spend: high running costs/repair services.
Increased demand for pure water.
Desire for an innovative system with up-to-date features and benefits.

Top 4 Questions That You Should Ask When Buying a Lab Water Purification System
What do you need the water for? What is your application? What type of water is needed? What is the source of your current water? How much water is required per batch/day? Are there special requirements for delivery?
What is your budget? The budget will determine the technology. What is the cost of ownership over five years?
Where do you need the system in the lab(s)? Consider, top of counter, under counter or wall mounting the unit. What is the overall footprint/ real estate of the system(s) and components?
What kind of warranty and service is provided? Is the system manufactured to quality standards and which ones? Is this a pharmaceutical application, does it need to be validated?

Recently Released Water Purification Systems

PURELAB® flex


Provides tap to ultrapure in one step
Features an absolute water purity of up to 18.2 MΩ-cm
Ergonomic handset shows essential water purity information
Includes real time TOC monitoring
Suited to analytical and life science applications
Also includes a unique choice of water dispense options

ELGA
www.elgalabwater.com
Allows simultaneous dispensing from three remote dispensers
Delivers excellent flexibility and ease of use required in shared laboratory environments
Easy to use and comes with leak detection, feed water monitoring, and all consumables needed to get started, allowing for simple ordering and setup
Existing Barnstead models now include enhanced features

Thermo Fisher Scientific
www.thermoscientific.com
Touch Screen Gemini Series

Bright, easy to read 3.5" touch panel provides an easy interface for dispensing and programming up to four batches
Resistivity is clearly displayed with system operation status
The display turns red to alert the user to alarm conditions

Aries FilterWorks
www.ariesfilterworks.com

Millitrack® Compliance Software for Lab Water Systems


Included on all new Milli-Q® Advantage and Milli-Q® Integral water purification systems
Can be enabled using an activation key provided by EMD Millipore
Allows users to comply fully with global regulatory requirements
Suited to companies who want to move towards a zero-paper environment where all instruments will automatically generate and store information safely

EMD Millipore
www.emdmillipore.com
Read more at Lab Manager Magazine
View our Water Purification Category on LabWrench