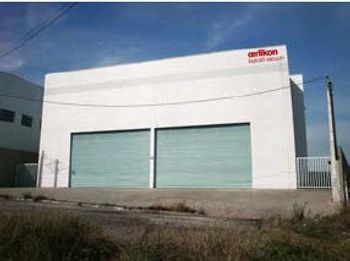 Oerlikon Leybold Vacuum
consistently optimizes its sales and service network in order to meet customer demands. The opening of a new office in Jundiai/Sao Paulo, Brazil, marks the next milestone in establishing a strong presence in regions with high growth business opportunities.
"We continue to invest proactively in our regional markets", explains Dr. Martin Füllenbach, CEO of
Oerlikon Leybold Vacuums, "we believe in the growing demands of the emerging markets and the
development of Brazil necessitates a closer and optimized customer-centered approach." Oerlikon
Leybold Vacuum has been present on the Brazilian market for some decades already, but until now business was done via distributors and agents. In order to serve the wide variety of industrial markets better, Leybold decided to offer Latin America's countries a dedicated sales force and thus increase customer proximity.
"The very experienced team of Oerlikon Leybold Vacuum Brazil will support our customers on sales,
applications and service with the full product range for vacuum pumps, spare parts, couplings, valves, gauges and instruments. Brazilian market is very focused on industrial processes, and we knowthat Oerlikon Leybold has the right product and expertise for our customer needs. Staying close to customers, understanding their needs, strong service performance and local stock are the keys for the business growth in South America." explains Ricardo Toshiro, General Manager Oerlikon Leybold Vacuum Brazil.
New location at Jundiai
The new location will operate as a local sales and service center. The market development of Brazil shows growth potential and the increasing number of customers necessitates an improved approach as to local assistance, response times and range of services. With this new and fully equipped service center Oerlikon Leybold Vacuum will be able to offer the best service within the best time. The new Brazilian office will have an optimized stock which will diminish lead times considerably and will also allow for special contractual after sale services, according to customer necessities.
Vacuum Solutions
The new workshop will also provide for enough space to assemble single vacuum components to complex vacuum solutions. Thus the full expertise of Leybold's vacuum know-how in building standardized or fully customized vacuum solutions will be made available locally.