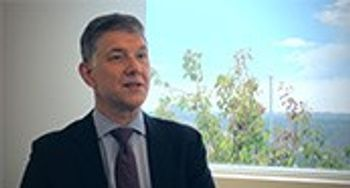 Accelrys announced the acquisition of ChemSW, an environmental health and safety (EH&S) solutions provider. This acquisition significantly advances Accelrys' scientific innovation lifecycle management strategy by providing solutions for managing and tracking the source, use and disposal of chemicals across the entire lab-to-plant value chain. With the acquisition of ChemSW, Accelrys also is expanding its ability to provide broad solutions that support our customers' critical predictive and sustainable innovation initiatives.

ChemSW provides a unique EH&S compliance portfolio that eliminates the inconsistencies and errors associated with outdated, paper-based methods prevalent today. The ChemSW portfolio enhances Accelrys' solutions with automated on-premises and cloud-based chemical inventory management solutions that track the location and quantity specifics of chemicals, monitor usage, generate reports and quickly assess hazard information during an emergency. This approach is a game-changer for companies in industries that rely on science to innovate – including specialty chemicals, consumer packaged goods, food and beverage, agro-science, pharmaceutical, biotechnology and oil and gas.

The integration of ChemSW's inventory management software into Accelrys' robust enterprise platform brings significant value to ChemSW and Accelrys customers, offering a comprehensive set of software tools for optimizing chemical and material selection and processing throughout the scientific innovation lifecycle. The ChemSW solutions are complementary to Accelrys' laboratory informatics portfolio solutions across industries, and we are pleased to welcome the entire ChemSW team to Accelrys. As Accelrys continues to grow both organically and through acquisition, we are excited about the opportunity we have to help our customers across industries accelerate innovation by optimizing the lab-to-commercialization process.