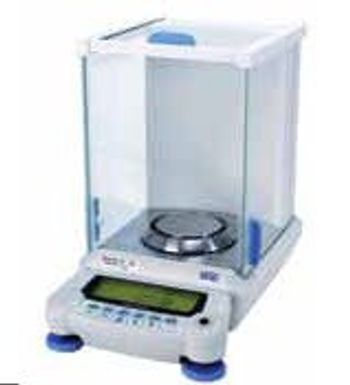 Top 6 Signs That You Should Service or Replace Your Analytical Balance
The balance is unable to hold calibration, needing re-calibration after very few weighing tasks.
The displayed results drift up or down, jump for no apparent reason, or are consistently unstable.
The lab's weighing needs have changed and the facility could benefit from more advanced features such as up-todate data communication interfaces, statistical calculations, storage of readings, and product identification codes.
The stability and repeatability are no longer accurate.
Integration to a computer may be necessary and there may be definitive signs of corrosion.
The balance requires constant maintenance.
Top 6 Questions You Should Ask When Buying a Lab Balance
What is the heaviest sample you will weigh (including container weight) and what is the lightest sample?
What is the required +/- tolerance of your lightest sample?
How many decimal places in grams do you require for the displayed weight?
What type of samples will you be weighing and do you need to take into consideration the size of the weighing surface or the securing of a tare container?
Is on-site service available from a factory-trained service technician?
Do you need to interface the balance to another device such as a computer, printer, bar code reader, etc.?
Recently Released Balances

Excellence Plus XP Micro Balances
Especially qualified for micro-dosing directly into large tare containers
Features SmartGrid micro, SmartSens and SmartScreen—three innovations combined in one balance—ensuring comprehensive weighing security
Provide optimal user protection, excellent measurement performance, full data security and seamless traceability
Include built-in warning systems that visually and audibly alert the user
METTLER TOLEDO
www.mt.com
Engineered with the UniBloc technology
Provides fast response and superb stability in a 0.1mg analytical balance
Various application functions, two modes of fully automatic calibration and back lit display support many requirements
Choice of fully-automatic calibrations available: PSC and Clock –CAL
Calibration report can be automatically printed with the optional electronic printer
Shimadzu
www.ssi.shimadzu.com
Designed to meet the needs of laboratories, schools, industry and commercial users offering a wide range of applications
Includes 16+ weighing units (including one custom unit)
Features selectable digital filtering for animal / dynamic weighing
Also includes adjustable filters and simple user-friendly operation as well as full range tare and zero tracking
Adam Equipment
www.adamequipment.com
Features four user programmable touchless sensors
Offers hands-free operation of tare, zero, print, calibration and other functions to minimize cross-contamination or unwanted residue on the balance
Improves weighing speed and efficiency in the laboratory
Sensors eliminate the extra effort or time to press the balance's keys
Balance also includes enhanced SmarText™ 2.0 easy-to-use graphical software
OHAUS
www.ohaus.com
Article courtesy of Lab Manager Magazine.
Check out our Balances Category on LabWrench