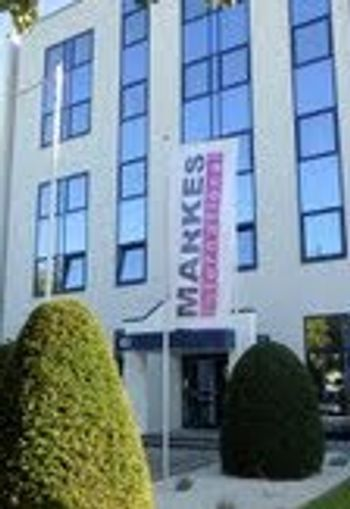 Markes International (Llantrisant, UK) has announced that its worldwide thermal desorption and mass spectrometry business is set to expand into Germany.

The German Technical Centre (Markes International GmbH) is located in Neu-Isenburg near Frankfurt and features a state-of-the-art laboratory for customer demonstrations and the development of new analytical procedures. There is also a conference room for seminars and customer training, as well as offices to house the company's German staff.

The inauguration of Markes' new German operation comes soon after the opening of new technical facilities in Llantrisant (near Cardiff, UK) and Cincinnati (Ohio, USA), which have already proved invaluable in allowing the company to accelerate its application development program and showcase its leading-edge analytical technology.

Alun Cole, Markes' Managing Director said, "The new facility will provide a convenient place for German users to evaluate Markes' innovative mass spectrometers and thermal desorption technology, and will allow us to better address the needs of our German customers.

This sentiment is echoed by Elizabeth Woolfenden, joint Managing Director – "There remains strong demand for analytical equipment to detect vapour-phase organic compounds at the lowest possible levels, primarily driven by consumer concerns and regulated limited levels". She added, "This exciting development will enable us to work more closely with German-speaking laboratories and provide better support".

The company is planning an inaugural seminar and workshop on 23 October 2013 to mark the official opening of the German Technical Centre.