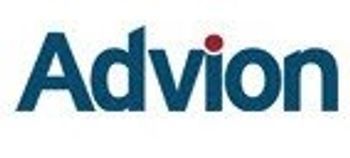 Advion, Inc.
, the dominant supplier of Compact Mass Spectrometers for life sciences, food and environmental applications, recently signed its 10th OEM agreement for the expanding expression CMS product line in far-reaching industries and market segments.
"We are particularly pleased with the rapid commercial adoption by our end user sales since our production release in June 2012, which now are into the hundreds worldwide." says David B. Patteson, President and CEO. "Our direct sales focus for synthetic organic, natural product and peptide chemists will continue. In parallel, we have had an active, nearly two-year period of cultivating strategic partnerships with major global instrument companies for their incorporation of our high performance CMS into their bundled solution-based offerings. Their launches have begun over the last few months, and will be phased-in through 2014."
Advion's policy remains to not announce the identity of partnerships given the market messages, launch cycles and confidential nature of the agreements. Moreover, given the vast predominance of Advion's CMS orders have been generated by end users, until very recently, the contribution of OEM unit volume was considered minor. But given the recent launch movements of our OEM business, this now warrants more disclosure since the CMS system form factor will start to appear more universally across varied complimentary segments to Advion's direct and distribution partner commercial operations. Mr. Patteson added, "Other than a few more OEM agreements which should be executed in the next several months – and these should not compete with existing Advion partnerships – we believe we
have optimally established our geographic and commercial platforms to the customer's ultimate product access and support benefit".
Fortifying the company's ascent, The American Chemical Society meeting held this past week in Indianapolis, IN marked the launch of an additional expression CMS system with extended mass range to 2000 m/z, and Data Apex Clarity integrated LC/CMS software compatibility which will be resold by Advion to control a vast selection of liquid chromatography systems. Moreover, the quarter ending September 30, 2013 will be the 7th consecutive quarter of meaningful order and revenue increases, with current fiscal quarterly revenue up nearly 50% versus prior year.