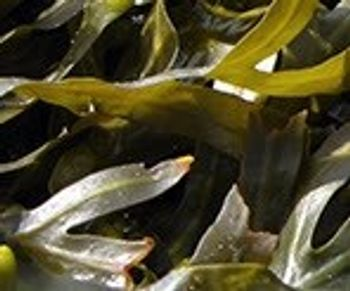 Popular with the food processing and pharmaceutical processing industry for their versatility, alginates are a thickening and gelling agent for food and drink applications extracted from seaweed. Cargill is making a US$15 million investment to upgrade/expand production plant for alginates – a key part of its strategy to provide a sustainable supply of high quality, competitive alginates for the food and pharmaceutical markets.

The investment will fund a number of upgrades to Cargill's alginates plant in Lannilis, Brittany, France. By expanding its capacity and improving safety even further, the plant's environmental performance will be enhanced through more efficient waste water processing.

The production plant is strategically located in close proximity to the French coast, where Cargill works closely with local fisherman to ensure a secure and sustainable source of fresh brown seaweed, from which the alginate is extracted.
Secure supply for customers

Bente Korsgaard, Head of the alginates business for Cargill Texturizing Solutions said: "Customers are looking for a secure supply of cost-competitive, sustainable and high quality alginates from a knowledgeable and reliable ingredients partner. Cargill's investment in Lannilis – a strategically located alginates production plant with lifelong seaweeds extract experience – absolutely addresses these needs. We expect to see an increase in the number of companies utilizing Cargill alginates for product innovation, to reduce recipe costs, or to secure a more reliable supply chain. Cargill is now in the best possible position to support them."

Combined with Cargill's deep technical, applications and regulatory knowledge, the company is able to offer an extensive range of best-in-class alginates with unique gelling and thickening functionalities for food and drink, pharmaceutical and personal care applications.

Innovative product range

Alginates are a thickening and gelling agent for food and drink applications extracted from seaweed. They are popular with the food and pharma industry because of their versatility, their cold solubility and their large scope of functionality for wide ranging applications.

Cargill offers a large range of products and solutions marketed under various brand names such as Algogel™ Satialgine™ and Cecalgum™. A series of new and highly functional products have recently been launched for meat, bakery cream, low fat spread and personal care applications.

Alginates are part of Cargill Texturizing Solutions' wide ranging portfolio of texturizers, ranging from single ingredients, such as pectins, carrageenans, starches, lecithins, locust bean gums and biopolymers to multi-component functional food systems. Of further benefit to manufacturers is Cargill's extensive expertise in risk management, application and technical service, supported by continuing development work carried out in its R&D centres across the world.