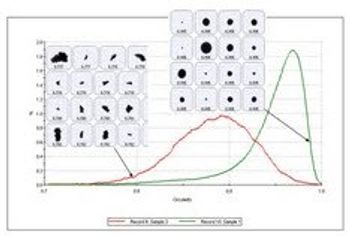 Malvern Instruments has recently released an article detailing the use of laser diffraction particle size analysis for powder metallurgy applications. Entitled 'Using laser diffraction to measure particle size distributions', the article presents new data on how laboratory and on-line laser diffraction provide the comprehensive particle size and size distribution data required to support metal powder product and manufacturing process development. The full article can be downloaded online at http://www.malvern.com/measuring-metal-powders

Powder metallurgy - the production of a solid object from the sintering of a fine metal powder - is a versatile and precise method for creating a wide range of metal components, being widely applied within the medical, automotive, aerospace and energy sectors. The article details the combined use of Malvern's Mastersizer 3000 and Insitec laser diffraction particle size analyzers for metal powder process development. New data are presented on the possibility of applying a single online Insitec system to monitor multiple powder process lines, along with a discussion on the most appropriate methods for analysis within a laboratory environment.

Although particle size analysis is understood to be important for metal powders, researchers are also starting to investigate how particle shape analysis can be used to understand aspects of product performance such as powder flowability and packing behavior. The article presents data generated using the Malvern Morphologi G3 automated image analysis system which show how shape measurements may provide additional insight to support the closer control and optimization of metal powder manufacturing processes.